Summa cum laude is a Latin phrase that means "with highest honor," and is used in academic settings to recognize students who have demonstrated a history of exceptional performance. The honor is almost always dependent of grades and academic record, but it may also include some reflection of extracurricular activities and overall well-roundedness. Latin honors were once reserved only for undergraduate university students, but the tradition has spread to a range of schools at varying levels. How the honor is earned and what exactly it means can vary from place to place, but it is always very prestigious.
Hierarchy of Honors
Latin honors typically come in three varieties, representing three primary levels of achievement. Cum laude, which means "with honor," is the first and most basic distinction; next comes magna cum laude, which translates to "with great honor." Both are considered quite prestigious and praiseworthy, but neither quite approaches the "summa" distinction in either value or rarity. The highest honor distinction is, in most cases, reserved for those who are truly unmatched in academic pursuits. These students typically graduate at the very top of their classes.
Timing of Award
It is customary for Latin honors to be awarded at the conclusion of studies, normally at graduation. This way, students can be distinguished based on their cumulative good work. Simply doing well in one class or during one academic term or year is not usually enough to qualify. Success must be sustained over time in almost all cases.
Graduates who have earned the summa cum laude honor are usually specially announced during the graduation ceremony and will often wear special ribbons, sashes, or cords to further set them apart from their peers. The distinction is traditionally printed next to graduates' names in the program and, in most cases, will also appear on the diploma and all formal transcripts as well.
Who Is Eligible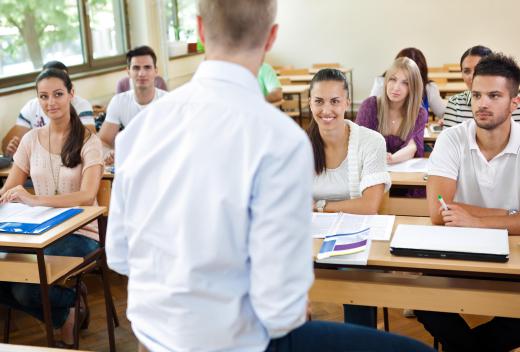 Latin honors remain most common at the undergraduate level, particularly in North America and Europe, but they can be used in any academic institution that chooses to do so. It may be possible, for example, to find Latin honors in middle and high schools, as well as in some graduate programs. There are no firm boundaries or rules about who is eligible and who is not, and as such, the award can mean slightly different things in different places. It is always highly prestigious, but there is no universal rule about what, exactly, it signifies, nor is there any formula to earning it in most cases.
Requirements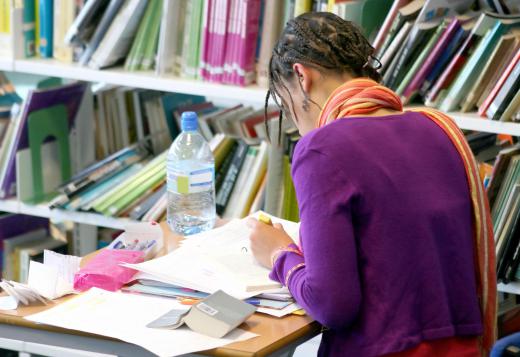 The summa cum laude award, like all Latin honors, is generally determined based on grade point average — students who receive this honor typically have near perfect academic records. Schools may add additional requirements, however, such as extracurricular activities or community service involvement. Some programs might also require eligible students to write an honors thesis or participate in an advanced seminar or series of honors courses in order to prove their worthiness. Nominations from professors and peers may also be required.
Students who are interested in learning about Latin honors within a specific school structure should speak to a knowledgeable representative relatively early on in their academic career. Academic counselors and department heads are usually in the best position to help students understand exactly what is required, as well as how they can best position themselves to be in the running.
Ramifications Past Graduation
Being able to say that one has graduated summa cum laude isn't just a bragging point. Latin honors usually become part of a student's permanent record, and as such allows him or her to stand out from the crowd on job applications, in graduate school admissions, and in competitions for scholarships and other awards. Having "summa" status often conveys not only book smarts but also superior organization and the ability to balance work and life. Having this distinction can set applicants apart and can be the key to getting ahead, whether in a career or in further schooling.
What Does Summa Cum Laude Mean?
Summa cum laude is a Latin honors distinction that many colleges and universities participate in for bachelor's degree programs.
Cum Laude
Cum laude means with honors. Generally, the cum laude distinction includes a cumulative grade point average of above 3.75 at graduation.
Magna Cum Laude
Magna cum laude means with great honors in Latin. While there are often other requirements for a magna cum laude distinction, the general cumulative GPA delineation is 3.85 or above at graduation.
Summa Cum Laude
Summa cum laude is translated from the Latin to with the greatest honors. It is the highest distinction of honors bestowed to those who participate in the Latin honors programs. Very rarely is summa cum laude dependent only on GPA, but it is still a requirement for designation. To receive summa cum laude, students must complete a series of other mandates and graduate with above a cumulative 3.99 GPA at the time of graduation.
What GPA Is Summa Cum Laude?
While the generally accepted grade point average of summa cum laude is, essentially, a 4.0, some schools accept other GPAs and lower requirements to graduate with the same summa cum laude as other schools. There is no real standardized Latin honors regulation between institutions.
Further, some colleges and universities offer departmental honors and awards. In some cases, students are exceptionally gifted in one area of study, and they may not excel in other areas in the same way. While a well-rounded education is essential to the advancement and betterment of society, mediocre grades in a subject you don't specialize in shouldn't diminish your expertise in one that you do. Therefore, many departments offer specialized summa cum laude distinctions. While the overall GPA or requirements may not allow the student to be eligible for school-wide summa cum laude distinction, the department offers its own.
How Do You Get Summa Cum Laude?
Preparing for the distinction of summa cum laude truly begins the summer before the first semester of college starts. The preparation starts so early on in your college career because there are little to no mistakes that you can make with your GPA and still qualify for a cumulative summa cum laude distinction. Unfortunately, with the best intentions, turning it around after your freshman year isn't an option for the highest distinction there is.
Bridge Programs
Many colleges seek out students at the top of their class in high school as they begin to transition to college. Before the first semester of college starts, they are invited to what is referred to as a bridge program. Bridge programs ensure that advanced high schools students know the tips and tricks to stay on task for college just like they did in high school. While the two worlds are very different, the bridge program helps identify advanced students and place them with mentors. Graduating with honors is exciting for students, but colleges value the advanced matriculation rates that come along with them too. Bridge programs set the stage for summa cum laude.
Study Skills
During the first few semesters of college, advanced students are often encouraged to enroll in a one credit hour class called a study skills class. This study skills class bears little to no actual credit toward a degree and does cost money to enroll in, but the time is used to hone their college credentials and read for exams with mentors. Enrollment and attendance in these courses are reciprocal. Once the original students' skills are developed, they return the favor by taking on younger mentee to help build their skills.
Tight Timing
Timing is one of the things that new college students struggle with most. The new autonomy gets many students in the first semester and sets them down a dark path. The summer bridge program helps students enroll in classes that meet their needs and their schedule preferences. While signing up for clubs, sports, or extracurricular activities seems overwhelming, it is the best way to manage your time without sleeping the day away in a dorm. Equally motivated peers can help hold you accountable.
Impeccable Organization
With numerous obligations to schedule, organization is critical. Joining so many activities in freshman year is necessary to be able to manage events all through college. The key takeaway from bridge programs is that life won't ever slow down, so the idea is to be better prepared for it. Experienced advanced students pair with newer advanced students and help them join activities to support their growing organizational skills and help them develop better plans to keep their affairs in order.
AS FEATURED ON:
AS FEATURED ON:
By: Matthew Benoit

To graduate Summa cum laude means to graduate "with highest honors."

By: xy

Those who graduate summa cum laude are usually announced or honored in some way during a graduation ceremony.

By: Igor Mojzes

Students may be required to participate in advanced seminars in order to graduate summa cum laude.

By: Andres Rodriguez

Graduating summa cum laude is usually dependent on one's grades and academic record.

By: Monkey Business

Simply doing well during one academic term is typically not enough to qualify for summa cum laude distinction.