What Is the Difference between a Mechanical and Structural Engineer?
There are many similarities between a mechanical and structural engineer. Both use math and science in their work, and both must complete a rigorous educational program. The primary difference between the two is the nature of the work they perform. Structural engineers design structures, such as bridges and buildings, and mechanical engineers focus on mechanical elements, such as machines and parts. Minor differences also exist in the courses required for the respective degrees.
Structural engineering has historically been associated with civil engineering. Civil engineers design dams, buildings, sewer systems, bridges and roads. A structural engineer typically concentrates on structures such as sports arenas, buildings, bridges and communications towers. Most work closely with architects and construction contractors, as well as surveyors and engineers specializing in other disciplines.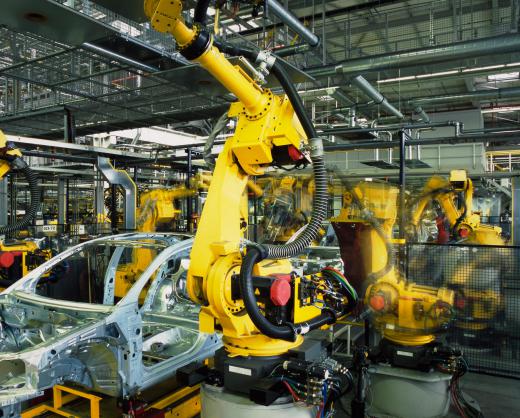 Mechanical engineers develop tools and machines, design industrial robots and design systems for heating and cooling buildings. Some specialize in aircraft, automobiles or boats, and others specialize in medical equipment, power plants or manufacturing. If an operation involves the use or production of mechanical power or heat, a mechanical engineer likely plays or has played an important part in its development.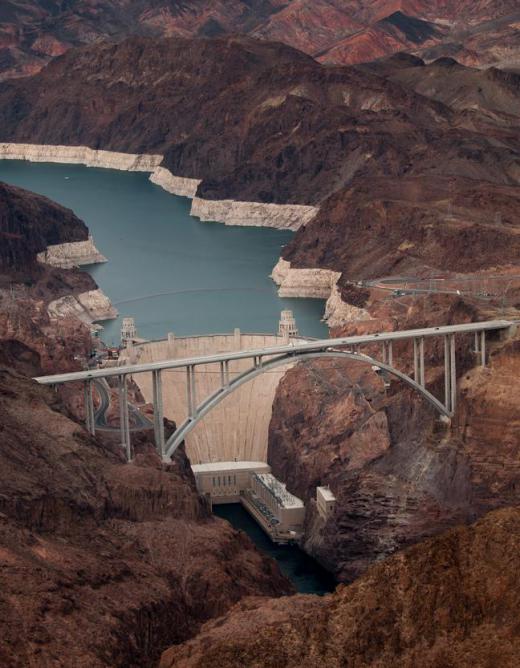 Many projects require collaboration between a mechanical and structural engineer. For example, an architect may design an office tower. The structural engineer will then examine the blueprints and specifications to ensure that the building will be able to withstand the stresses to which it will be subjected. Once the building is pronounced structurally sound, the mechanical engineer will design the heating and air conditioning system, the ventilation requirements and assist in developing the building's elevators and escalators.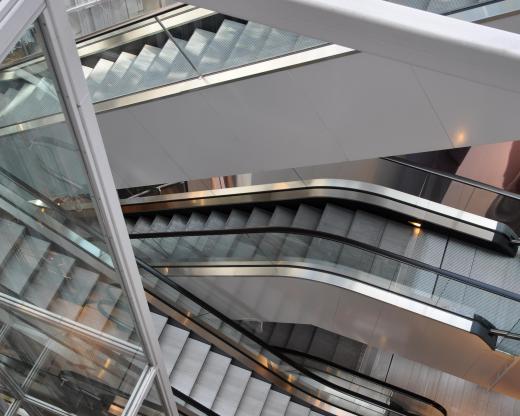 A mechanical and structural engineer will each need a four-year degree in engineering at minimum, but many structural engineers receive a four-year degree in civil engineering and a master's in structural engineering. The core courses are basically the same for a mechanical and structural engineer. Both take classes in physics, advanced mathematics, chemistry, fluid dynamics and electronics. Structural engineering students will take more classes in material science to learn the strengths and composition of concrete, timber and other building components. Mechanical engineers will take more courses in hydraulics, energy conversion, fuels and thermodynamics.
AS FEATURED ON:
AS FEATURED ON:
By: computer engineer

Devices like robots are designed by a mechanical engineer.

By: William Warby

The turbines inside the Hoover Dam were designed by mechanical engineers, however the structure itself was designed by civil engineers.

By: Petrus

A mechanical engineer might be employed to design a building's escalators after a structural engineer finishes his work.

By: Kadmy

A structural engineer may work closely with construction project managers during the design process of a manufacturing plant.

By: Chad McDermott

After an architect designs a building, a structural engineer will examine blueprints and specifications to be sure the structure can withstand stresses.

By: uwimages

A mechanical engineer may study the current processes of his company in order to design machinery that better helps them reach their goals.

By: viappy

Structural engineers often work with civil and traffic engineers to design and build tunnels and bridges.