What Should I Know About Adult Literacy?
There are multiple different definitions of literacy in the world, but the National Literacy Act, promulgated by the United States Congress in 1991 defines literacy as,
"An individual's ability to read, write, and speak in English, and compute and solve problems at levels of proficiency necessary to function on the job and in society, to achieve one's goals, and developing one's knowledge and potential."
This definition points to the pervasive need for adult literacy. Adults need to be literate for many tasks of life, from shopping to voting to following directions to work related demands. In home life, literacy is necessary for making a recipe or helping a child with homework.
Although the United Nations (UN) declared in the Universal Declaration of Human Rights more than 50 years ago that literacy is a human right, adult literacy remains an issue in the early twenty-first century. So, as the twenty-first century began with approximately one-fifth of people age 16 years or older not literate, the UN was moved to declare 2003–2012 a Literacy Decade to focus on adult literacy.
Teaching children to read gains attention through school problems and education advertising. Fewer people may be aware that adult literacy is an issue. Yet 861 million adults are illiterate, and that they make up 88 percent of all illiterate people.
Illiteracy is not caused by the same situation or factors in every case, so achieving adult literacy does not depend on a single solution. Illiteracy can be causes by learning disabilities, family issues that interfere with learning, including everything from abuse to poverty; continuity issues, when literacy is interrupted whether due to migration or illness; poor instruction; language barriers; and cultural issues if the person's culture does not value literacy.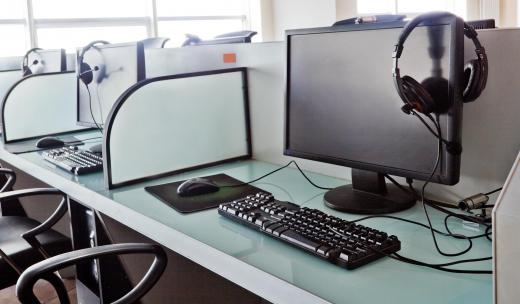 Aids to adult literacy are available through a variety of sources. Tutoring and other assistance for adults who wish to pursue literacy is available through a number of organizations. For example, LiteracyLink®, a joint project of the Kentucky Department of Education, KET Adult Education, the National Center on Adult Literacy (NCAL), and the Public Broadcasting Service (PBS) provides materials for teachers and learners. The National Center for Family Literacy (NCFL) works to address issues of family literacy. The National Institute for Literacy and Partners (NILP) provides literacy resources and sponsors a Literacy Directory to help adult and young adult learners find local literacy programs.
AS FEATURED ON:
AS FEATURED ON:
By: kjekol

Continuous reading can improve adult literacy.

By: Nolte Lourens

There is a pressing need for adult literacy programs in many countries worldwide.

By: 06photo

Technology is becoming an increasingly important part of adult literacy.

By: JackF

Adults who are illiterate must often take jobs that pay low wages and offer few or no benefits.

By: Andrea Izzotti

Adult literacy can help raise people out of poverty.