What Skills Do I Need as a Data Architect?
The skills required to work as a data architect include a thorough knowledge and understanding of databases and their structure. Among the primary responsibilities of data architects is designing and constructing relational databases to process or store data. Analytical skills also are necessary, as are good organizational skills. Ancillary proficiencies for this profession include the ability to communicate well, both orally and in written form.
Data architects are responsible for an organization's database structure, design and overall functionality. Perhaps the most critical application for a company's data architect is the development and implementation of relational databases. He or she also should have a solid command of data organization and data maintenance.
One of the most frequently used tools of the data architect is the data model. A typical data model is comprised of a flowchart, or diagram, that demonstrates the relationships between various pieces of data. In many cases, several models are utilized to more easily identify all data connections. With data models being so prevalent in database design and implementation, data architects should possess a comprehensive grasp of this concept.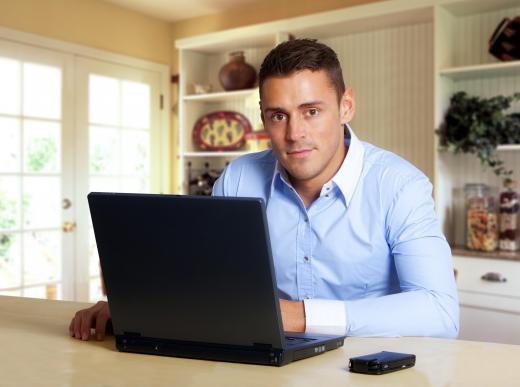 In addition to planning and building the database hierarchy, database architects are responsible for assessing new data streams. An architect must determine the most efficient and effective way to integrate the new data into the existing database structure. This requires keen analytical abilities to evaluate various options that might exist for expansion. A data architect should possess good visualization skills to predict the logical flow of data after the new data sources are incorporated.
Although it is easy to focus on the more advanced skills that are required of a data architect, it also is necessary to consider the basic skills that are needed, as well. Data architects are regularly involved in cleaning and maintaining databases. This involves removing and deleting old data, as well as updating existing data in the system.
There are instances in which a data architect might be delegated the responsibility of determining the suitability of the physical environment and the hardware components, in addition to the system design. This is more likely to occur in smaller organizations in which the data architect assumes an expanded role. In cases such as this, the technician's skills should include the ability to comprehend and troubleshoot interoperability issues between various hardware components.
Beyond the technical skills that are required of a data architect, there are other competencies that will serve him or her well. Among these are effective communication skills. Most data architects work as part of a team within the information technology department. As a team member, the architect needs to be able to convey ideas effectively and should be adept at listening.
The ability to be detail-oriented is another skill that will prove to be beneficial. Records pertaining to changes in the structure of the database architecture or updates to the system should be meticulously notated. Great attention to detail is required to ensure that the database model is up to date at all times.
AS FEATURED ON:
AS FEATURED ON:
By: Amy Dunn

Data architects need to be able to effectively convey ideas and listen to other members of their team.

By: a4stockphotos

Knowledge of computer databases is important for people interested in a job as a data architect.

By: sg

A data architect job involves removing and deleting old data, as well as updating existing data in the system.