Why is Post-Secondary Education Important?
There are numerous reasons why post-secondary education is important, though this often comes down to requirements for employment in various industries and professions. In some professions, this level of education may be required to gain certification or licensure, which is often required to work in these professions. Other industries may not strictly require such education for employment, but it often provides an advantage for those who may be looking for work against competition. Some people may also want post-secondary education for personal growth and development, especially in specialized areas or for those interested in continuing education.
Post-secondary education, sometimes known as tertiary education, refers to education gained at colleges, universities, technical schools, and other institutions following completion of high school or a similar education. This is often voluntary or optional education, even in countries in which primary and secondary education is legally mandated. A great deal of research has indicated that those with post-secondary education typically earn more money over their lifetimes, though this is likely a corollary relationship due to employment opportunities and not necessarily indicative of causality.
One of the most important aspects of a post-secondary education is that it is often required for employment in a number of different fields. Many professions that require licensure, such as practicing in physical or mental health or education, require a certain level of post-secondary education prior to taking the examination necessary for licensure. This is often legally mandated, and cannot be avoided based on personal experience or knowledge.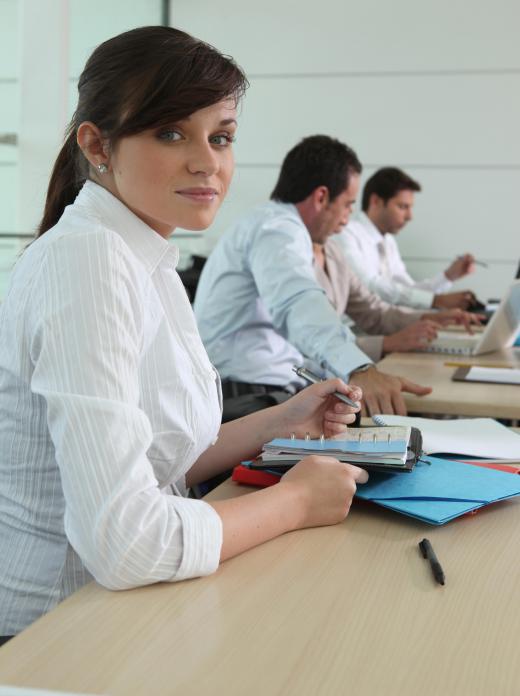 There are also a number of industries in which post-secondary education assists with gaining certification that may not be required, but which is often mandated by companies that employ people in such professions. Employers in technical industries, such as information technology and engineering, often require tertiary education and certification for employment. Even professions that do not require certification for employment can be easier to enter with higher education. Such education is often used to separate individuals competing for employment, and may serve to establish one person as more qualified than another.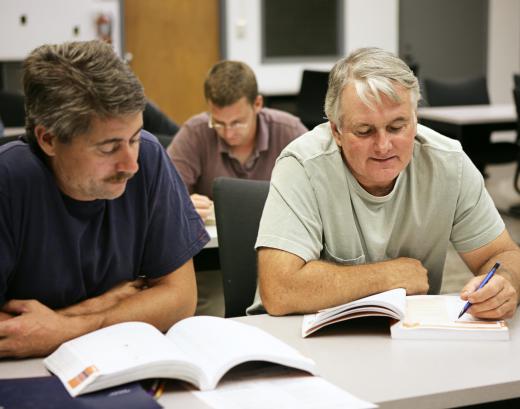 Post-secondary education can also be important for people interested in continuing personal development. Classes offered in various subject areas can help a person learn subjects and information for personal use. There are also numerous classes offered by many colleges and universities for continuing or ongoing education. This often provides people with updated information about subjects that may have been studied many years before.
AS FEATURED ON:
AS FEATURED ON:
By: Nolte Lourens

Post-secondary education courses may help people advance in their careers.

By: auremar

Some people need to continue their education in order to keep up with the latest developments in their field.

By: Lisa F. Young

Employers in technical industries often require tertiary education and certification for employment.

By: Andres Rodriguez

Post-secondary education can be important for people interested in continuing personal development.

By: Kitty

It may be difficult for working adults to balance work and education courses.