How Do I Become a Bus Mechanic?
A bus mechanic's job involves repairing buses with preventative maintenance the chief responsibility. Although a college degree is not a must for anyone looking to become a bus mechanic, work experience is essential. Potential bus mechanics must study subjects such as auto repair and should partake in apprenticeship programs that teach them basic skills before moving on to more advanced tasks. Bus mechanics need to have intricate repair knowledge, must enjoy solving problems, and be calm enough to work in difficult situations.
Those looking to become a bus mechanic should be aware that the job involves the maintenance and repair of bus parts such as the engine. Other bus components that will be maintained and fixed include air conditioning, water cooling, and electrical and heating systems. The maintenance is usually of the preventative kind in order to avoid problems manifesting themselves. This includes checking braking systems and wheel bearings. To become a bus mechanic, it is also important to become skilled in the use of tools such as wrenches, lathes, and grinders.
The minimum educational requirements that must be met by someone looking to become a bus mechanic is a high school diploma. Obtaining employment is unlikely, however, unless the applicant has also undergone some form of formal training. There are many educational institutions that offer diesel engine repair programs and other practical courses.
To become a bus mechanic, it is also important to study subjects such as mathematics, electronics, and automobile repair in school. Apprenticeship programs which combine education and practical training are becoming increasingly popular. It is also possible to find employment that offers on-the-job training. Typically, new bus mechanics are charged with mundane single tasks before being trusted with more advanced duties as their skill level increases. Employers usually require bus mechanics to continue their education to keep up with technological advances which improve bus repair.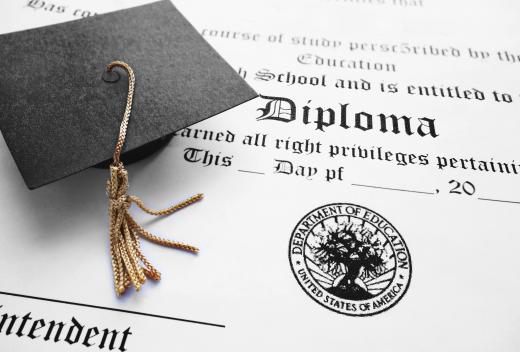 A would-be bus mechanic must have a strong interest in repair and maintenance of several different types of vehicles. Buses are made up of numerous mechanisms and components. Prospective bus mechanics need to have complete knowledge of this functionality.
Other important attributes that anyone looking to become a bus mechanic must have include physical stamina and the ability to solve problems under pressure. Excellent communication skills are also vitally important because it may be necessary to explain complex mechanical issues to the layman. Bus mechanics should also have the capability of working independently and under stress.
AS FEATURED ON:
AS FEATURED ON:
By: Bruder

Public transportation agencies may offer training in bus maintenance to relevant employees.

By: zimmytws

At a minimum, a bus mechanic should have of a high school diploma or equivalent.

By: uwimages

A bus mechanic must have hands-on experience working with pneumatic tools.