How Do I Become a Calibration Engineer?
Calibration engineering, like most engineering fields, requires a college education. There are certain basic courses that are required to become a calibration engineer, such as algebra and trigonometry, and other courses that you might need depending on the focus of your work. Most companies will require a bachelor's degree or even master's degree, but an associate's degree might be all that is required to get started in some industries. Obtaining an internship also will be beneficial if you want to become a calibration engineer. Communication skills and problem-solving skills also will help you pursue a career in this field.
A background in mechanical or electrical engineering is one starting point to become a calibration engineer. Chemistry and mathematics degrees can also provide a good basis. You can expect to take courses such as engineering drawing, algebra and trigonometry, metrology, electronics and several courses in physics.
Becoming a calibration engineer will also require good communication skills. Whether you will be working in the field or in a laboratory, you will need to communicate effectively with technicians and other engineers. Analytical and problem-solving skills are also important to the job. A solid understanding of the International Organization for Standards (ISO) system of standards, which is applied internationally, typically is required to become a calibration engineer.
After you have completed your education, you also will need a certain amount of training time. If you are able to obtain an internship while you are in school, you will end up further ahead of the average student. One starting point is working as an engineering technician in your field of choice while pursuing further education in calibration techniques.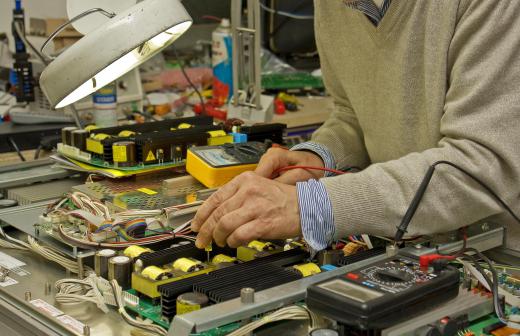 Each industry will have its own requirements for the position of a calibration engineer. A calibration engineer's duties also will vary by the company and exact job title. Calibration engineers work in many fields, including the automotive industry, government agencies, manufacturing and energy distribution. After you become a calibration engineer, your work likely will include developing and operating calibration software, maintaining data, performing inspections on equipment and training technicians.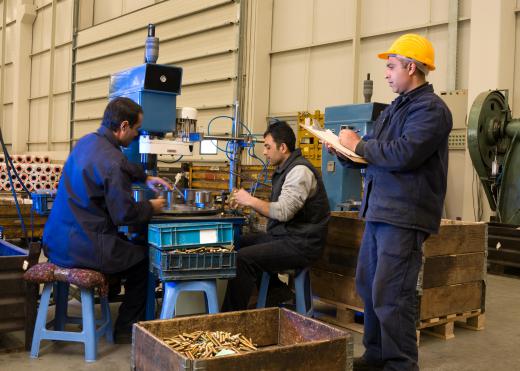 Calipers, which are used for physical measurement; pressure and temperature gauges; voltmeters; and oscilloscopes are all examples of equipment that requires calibration. In the transportation industry, work might involve calibration and testing of fuel economy and exhaust gases. Engineers might work in the field or on prototype development in a laboratory.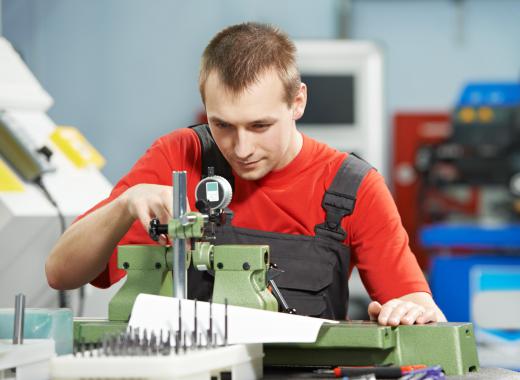 You should plan to take further classes over the course of your career. This will help you stay up to date with new technology. Your employer may even assist you with your tuition expenses or offer you promotion opportunities due to your increased value to the company.
AS FEATURED ON:
AS FEATURED ON:
By: motorlka

Calibration engineers must be familiar with oscilloscopes and other frequently used equipment.

By: Marek

Calibration engineers must know algebra and trigonometry.

By: Sergio Di Giovanni

A calibration engineer must be a master of testing and calibrating tools.

By: uwimages

Large manufacturing facilities often employ full-time calibration engineers.

By: Kadmy

Calibration technicians often have a background in mechanical engineering.

By: auremar

A background in mechanical engineering is a starting point for becoming a calibration engineer.