How Do I Become a Chief Operating Officer?
The path to become a chief operating officer (COO) can differ from one industry to another, and it may also depend on what type of corporation you want to work for. There is no one way to go about getting this job, but you will typically need a business administration degree in addition to extensive work experience. After school, you will need to look for work in an industry that interests you. It is then necessary to stand out by performing your duties well and exhibiting leadership skills so you can rise to a vice president (VP) position within the corporate structure. Many people within a corporation often want this job, so you will need to do what it takes to show that you have the knowledge and expertise to take responsibility for the daily business operations.
In a typical corporate structure, the chief operating officer is the executive responsible for day-to-day business operations of a company. Details and minutia, such as production quotas, are typically within the scope of a chief operating officer's responsibilities. Vice presidents or other heads of departments often report to the COO, who in turn reports to the chief executive officer (CEO). Since many CEOs are busy with high level, big picture management, the COO often has some latitude in day-to-day business practices.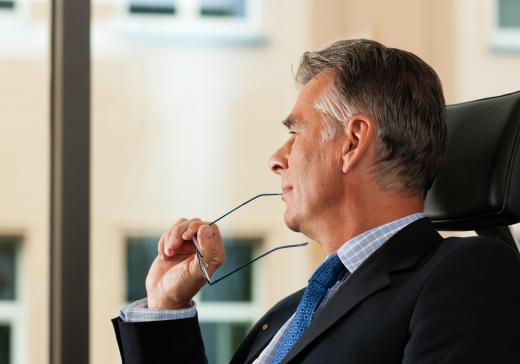 There is no educational requirement to become a chief operating officer, but many of these executives have business degrees. If your ultimate goal is to become a COO, then you may want to start off by obtaining a four-year degree in business administration. You may then go directly into the corporate world, or seek internships and other opportunities while you study for an MBA. Knowing the right people can also go a long way toward advancing a career in business, and many people who graduate from top universities end up in leadership positions.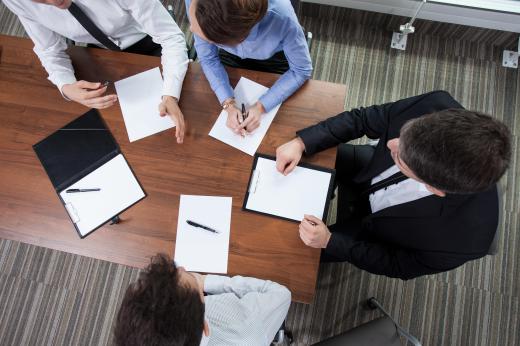 It is possible to climb the corporate ladder from virtually any position to eventually become COO, and there are those who began as engineers, manager trainees and even sales representatives. Regardless of what your starting position is, you should attempt to move up through the ranks and into the management sector of your particular department. You may also have to change employers somewhere along the line, since the competition for executive positions is typically very heavy and some companies have better opportunities than others.
AS FEATURED ON:
AS FEATURED ON:
By: Kzenon

A chief operating officer is responsible for the day-to-day business operations of a company.

By: Photographee.eu

A chief operating officer is an executive at a corporation who makes important decisions regarding production and worker policies.