How do I Become a Chiropractic Neurologist?
Chiropractic neurologists are specialists who combine chiropractic methods with neuropathy to treat conditions associated with the nervous system and the spine. They perform non-invasive and non-surgical treatments to cure a variety of ailments, such as chronic back pain, spinal cord injury, pinched nerves and migraine headaches. In order to become a chiropractic neurologist, students must first earn a bachelor's degree before attending a chiropractic college and completing an advanced program in neurology. After their education is complete, students may also need to obtain board certification before beginning to practice as a chiropractic neurologist.
Students who wish to become a chiropractic neurologist typically need to fulfill the educational prerequisites of chiropractic college. Most colleges require a bachelor's degree with coursework in chemistry, physics and biology. However, some chiropractic colleges will accept students with only 90 hours of undergraduate study in these subjects.
Most future chiropractic neurologists must earn a Doctor of Chiropractic (D.C.) degree from an accredited chiropractic college. Chiropractic programs typically run four years and combine classroom study with hands-on clinical practice. Students learn how to manipulate spines, diagnostic laboratory procedures and take advanced courses in physiology and anatomy.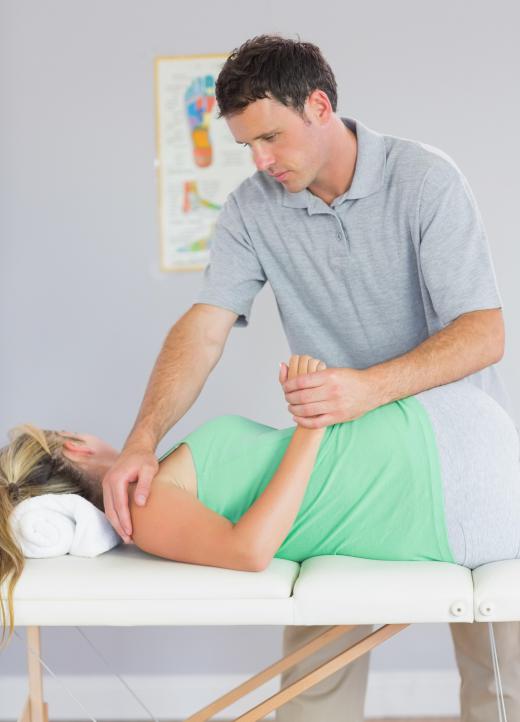 Graduates typically need to obtain the required licensing or registration needed to practice chiropractic medicine in their area. Some regions only require that chiropractors hold a Doctor of Chiropractic degree to qualify for licensing, while other may administer their own exams. Many areas also require chiropractors to earn a certain amount of continuing education credits throughout their careers in order to renew their chiropractic licenses.
After chiropractors earn their doctorate, they normally must attend a post-doctoral clinical neurology program to become a chiropractic neurologist. To qualify for the certification exam, chiropractors typically need a minimum of 300 credit hours in neurological study from an accredited chiropractic college, university or medical school. Programs are usually a combination of clinical practice and coursework that may include study in nervous systems, the brain and neurological disorders.
In most cases, the final step for a student who wants to become a chiropractic neurologist is obtaining certification. Depending on where they intend to practice, chiropractic neurologists are typically required to receive certification from either the American Chiropractic Neurology Board (ACNB) or the International Board of Chiropractic Neurology (IBCN). Examinations are held throughout the year at held at various board-sanctioned locations.
The certification exam normally consists of multiple-choice questions and a hands-on demonstration of chiropractic neurology techniques. The multiple-choice portion of the exam tests the candidate's knowledge in neurological disorders, diagnostic skills and patient examination skills. The technique demonstration is usually performed on a volunteer patient in front of a review board. After passing the exam, chiropractic neurologists can keep their certification current by periodically attending accredited continuing education programs.
By: Lisa F. Young

Chiropractic neurologists treat conditions associated with the spine and nervous system.

By: WavebreakmediaMicro

Some traditional doctors will offer patients a referral to a chiropractic neurologist in the area.

By: WavebreakMediaMicro

Chiropractic neurology is a non-invasive treatment option for many common ailments.

By: Syda Productions

An aspiring chiropractic neurologist may major in pre-med as an undergraduate and study courses in physical and social sciences.

By: CLIPAREA.com

Neurology is a medical specialty that focuses on conditions of the brain and other parts of the human nervous system.