What Are the Benefits of Continuing Education?
One of the biggest benefits of continuing education is that it can improve one's skills in a current job or help gain new skills in preparation for a career change. Necessary skills in many job fields can change over time, so one must continue learning to be prepared for potential changes. This type of education also is critical for those who plan to switch careers or need cross-functional skills in a current job. Online learning and company training facilities have made it easier to further one's education without the need to quit working.
Some employers require employees to learn new skills to maintain their current job or move to positions that require advanced skill levels. Companies that upgrade existing equipment or introduce a new computer program may ask employees to take a training course. Other employment fields may require continuing education to keep a license or to receive a salary increase. Many companies offer some kind of educational assistance program that can help cover a portion or all of one's educational expenses.
If one is interested in joining a different career field, continuing education courses are critical for obtaining the necessary skills for the new career. Although some fields may have some overlapping skills, others require an entirely different skill set. Depending on the prospective career, an entirely new college degree may be necessary. Other occupations may require only a course or two at a vocational school or may involve a certification program with field experience requirements.
Although continuing education is important for a job, there is another benefit of it. Some people may opt to take classes to develop a new interest or improve skills in a current hobby. For example, one can take courses to develop skills in a sport, foreign language, craft or musical instrument.
Additionally, continuing education can help shore up your skills in the basics of a field. For example, if you need to get a certificate or additional degree in business or engineering administration, you might need to study calculus. Although that might sound intimidating, continuing education programs are often able to connect students with calculus tutors to give them one-on-one support--after all, the programs are designed with the knowledge that each student is a busy adult with a full schedule and complex life.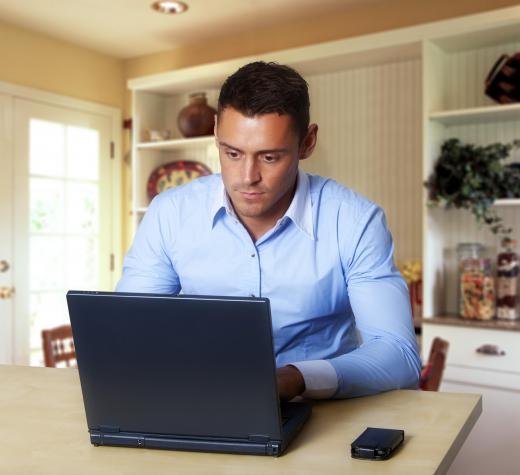 Continuing education also does not have to take place in a classroom. One can choose to attend company workshops, take online courses or volunteer in a new field. Company workshops give one the opportunity to network with other business professionals and learn more about how the company functions. Online courses make it easy for working professionals to update current skills and don't require one to rearrange schedules or worry about travel costs. If one is considering changing careers, an internship can provide the chance to gain skills and try out the field before committing to a formal educational program.
AS FEATURED ON:
AS FEATURED ON:
By: Nolte Lourens

Some employers require workers to learn new skills by taking job-related continuing education courses.

By: Syda Productions

Continuing education can help professionals advance in their career.

By: a4stockphotos

A person who continues their education may learn new tips of their industry as they are developed.

By: 06photo

There has been a growing interest in computer literacy course for adult education.

By: Lisa F. Young

Continuing education does not have to take place in a classroom.

By: Andres Rodriguez

Some employment fields may require continuing education courses to recieve a salary increase.