How Do I Become a Deputy Mayor?
The deputy mayor typically acts as an assistant mayor to the region he or she represents. A large number of deputy mayors start out as members of the city or regional council. Depending on the regional law, deputy mayors are voted in, appointed, or hired. Once you know your region's protocol, you can take appropriate action to become the deputy mayor for your area.
To become a deputy mayor in an area that requires an election, you should first get elected as a council member. A council member votes on important issues for constituents and helps shape the future of the region. Being on the council may allow you to showcase your dedication and commitment to the region you represent. When the next election comes up, you can toss your hat into the ring to become a deputy mayor and will already have a proven track record on which to build your campaign.
During the months leading to the campaign season, get to know your fellow council members. Work with them on committees and demonstrate your willingness to listen to their ideas and support their projects. These council members will be able to recommend to constituents that they vote for you on election day. Make efforts to work with the mayor on different projects. The mayor typically lets council members know who he or she wishes to have as a deputy mayor, which in turn will encourage them to support your candidacy.
Attend civic functions. Most civic organizations are filled with local business owners and prominent residents. Attending their functions, giving speeches at their meetings, and helping them with fundraisers will garner their support for your candidacy. Utilize social networking sites to get the word out. On election day, stand as close to a precinct as local laws allow and wave at voters coming in to cast their ballots.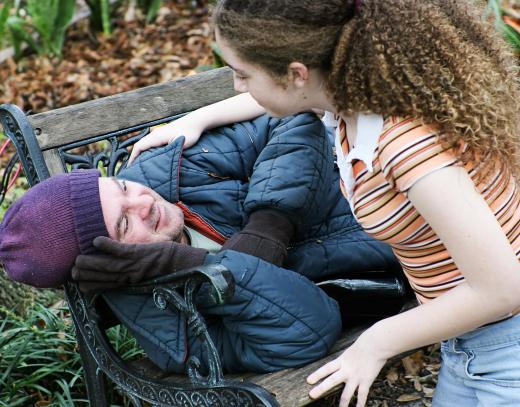 To become a deputy mayor in an area where the mayor and council appoint one, you will need to put your best foot forward with those officials. In many cases, the deputy mayor is chosen from among current council members; therefore, you should get elected to a council seat at the earliest opportunity. Once seated, remember your goal of deputy mayor appointment and make an effort not to alienate other council members for any reason. The more members you can get to support your potential appointment, the better your chance of becoming the deputy mayor. Make sure the mayor and council members know you want to be appointed to the position.
In regions where deputy mayors are hired by the local personnel department, you will need to be sure your education and background look attractive to those making the hiring decision. A college degree or coursework in public administration will boost your resume potential. Spend time volunteering for various organizations in the area before applying to become a deputy mayor. Volunteer work indicates you are willing to give of yourself for the good of the whole, and provides is a valuable skill set to have when applying for a public office position.
Fill out the application and attach your resume. Go to the interview prepared to answer questions, not only about your education and past work experience, but also about your vision for the region's future. Be ready to name several infrastructure and business commerce ideas you would like to research if hired. Send a note to the interviewer thanking him or her for taking time to meet with you. Use the note as an opportunity to restate your desire for the job and your skill sets that will benefit the region.
AS FEATURED ON:
AS FEATURED ON:
By: Andrey Burmakin

A council member votes on important issues for constituents and helps shape the future of the region.

By: Africa Studio

Someone who wants to run for local officer should have experience talking to members of the public.

By: Lisa F. Young

Deputy mayors may have extensive volunteer experience with groups in the community.