How do I Become a Field Engineer?
How you become a field engineer generally depends on the requirements of your prospective employer. In some countries, such as the United States and Germany, a person needs a degree or license to be an engineer, but other countries do not have the same requirements. Typically, a person gets a college degree in engineering and then applies at companies seeking field engineers. Sometimes, an applicant may receive on-the-job training or undergo an apprenticeship to qualify for the field engineer job.
Frequently, students do not take special classes with the goal of becoming field engineers, but there are some classes that may help a person impress a prospective employer. Field engineers work with clients more than other types of engineers and must be effective communicators. Taking classes, such as speech and written communication, may enhance your chances of being hired as a field engineer. Many employers want a person who has a clean driving record and a valid driving license.
There may be other requirements for special field engineer jobs. If a company works with government agencies, such as the military, sometimes a field engineer needs special licensing. Often field engineers who travel internationally may be required to be bilingual. To become a field engineer who is bilingual, you can take classes at college or in other continuing education institutions. As companies become more global, the need for bilingual field engineers is rising.
When a person is already a company employee, sometimes it is possible to become a field engineer by apprenticing with the senior field engineer. Usually, companies prefer to test a person's problem-solving skills before assigning a person to the field engineer job. Other qualities that they are looking for include good people skills and time efficiency.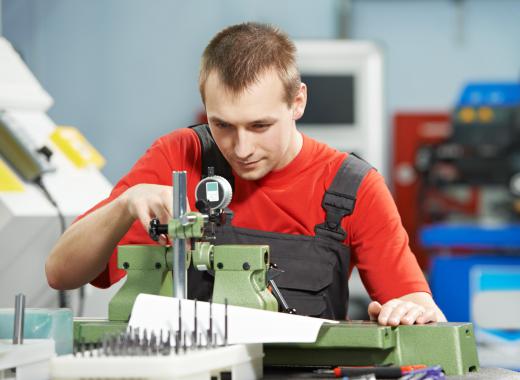 The requirements to become a field engineer often depend on national or regional regulations or the individual employer's requirements. For example, to become a field engineer in the New Zealand army, a person needs to be 17 years old and have completed year 11 schooling, with an emphasis on English and mathematics courses. In Germany, a person may get a degree or can complete a rigorous apprenticeship.
Many times, employers do not use the job title field engineer. One reason for this is that some companies do not have an official position for a field engineer. An on-site engineer may be required to occasionally travel and perform field engineer duties. If you want to become a field engineer, read each company's job description carefully or inquire about the job duties during an interview. If you have taken classes that may enhance your career as a field engineer, be sure to inform the prospective employer.
AS FEATURED ON:
AS FEATURED ON:
By: Gerhard Egger

In Germany, to become a field engineer a person may get a degree or complete an apprenticeship.

By: Carabay

Field engineers need good problem solving skills.

By: Kadmy

Field engineers who work in manufacturing settings often have a background in mechanical engineering.