How do I Become a Flight Nurse?
To become a flight nurse in the United States, you first will need to become a registered nurse (RN) by completing a nursing program at a regionally accredited college or hospital and passing a national exam. You also are advised to have at least two years of experience working as a nurse in the critical care unit or emergency room of a hospital. Acquiring additional national certifications greatly increases your opportunities to become a flight nurse. You also will need the ability to remain calm and react quickly in highly stressful situations.
There are several types of certifications you can earn that might help you become a flight nurse. You don't need flight experience to become a certified emergency nurse (CEN), certified critical care nurse (CCRN) or emergency medical technician (EMT). Earning credentials as a certified flight registered nurse (CFRN) usually can be achieved only after you have gained flight experience.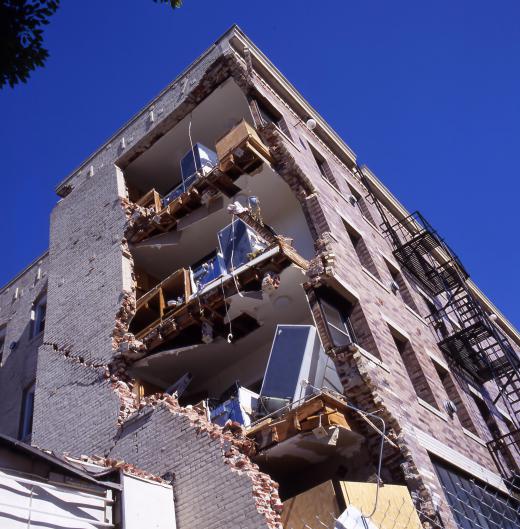 In the United States, a flight nurse might work in the military or as a civilian. The aforementioned qualifications are the minimal ones needed to work as a civilian. If you desire to become a flight nurse in the military, you also will need to be younger than 47 years old, willing to complete the six-week training program required by the U.S. Air Force and hold a bachelor's degree if you want to serve on active duty. This is not a requirement to work as a reservist. Having any kind of military flight nurse experience greatly increases your opportunities to become a flight nurse as a civilian.
Flight nurses might be members of emergency medical teams that respond to disaster sites such as those hit by earthquakes and tornadoes, and they might provide care in remote areas such as a national forest. They treat critically ill patients who are airlifted, typically to trauma centers for care. Other medical facilities to which patients might be airlifted include burn centers, cardiac centers, pediatric centers and stroke centers. All flight nurses are highly trained and skilled in basic and advanced life support, skills that other health care providers, including physicians, might not be possess at the same level if they do not specialize in emergency medical care.
You might want to consider working for a large airline in your quest to become a flight nurse, because some of them employ healthcare workers for people who have special medical needs and need to travel by plane. Some individuals, such as wealthy businessmen, employ a flight nurse to accompany them on all of their trips, so this is another potential option for you. Although the job can be very stressful, depending on the type of employer for which you work, most flight nurses agree that their career is rewarding.
By: SeanPavonePhoto

A flight nurse is usually required to complete two years of nursing experience in a hospital emergency room.

By: wellphoto

Flight nurses are responsible for stabilizing patients in the field.

By: robepco

Flight nurses may be called upon to work at disaster sites, such as earthquakes.