How do I Become a Layout Artist?
Creative intelligence and a good aesthetic sense are necessary skills in order to become a layout artist. Layout artists plan and design the arrangement of graphics and content on a printed or digital page. They try to create visually appealing layouts by creative selection and juxtaposition of typeface, colors, photographs and illustrations in relation to the text. They decide on the amount of space to be maintained around the different page elements to confer an easy visual flow on a book page layout, a newspaper layout, a magazine layout or a web layout.
Most layout work is done on computers using different graphic design programs. To become a layout artist, it is essential to be well-versed in this software, to know how to prepare files for printing, and to be aware of how the printing process works. In the case of digital pages, the layout or graphic designer must have a clear understanding of how the digital medium differs from its print counterpart, and must give proper thought to interactive elements, navigation features, web browser compatibility and the requirements of end users.
Formal design education, while not a necessity to become a layout artist, can certainly be useful for both learning the ropes and landing a job. Students can take a graphic art, printing, or computer technology course at the four-year graduate level, at the two-year associate's degree level or at the certification level. It's best to go for a graduate course as degree holders generally have a better chance of moving up the career ladder and stand to earn significantly more than non-degree holders.
To become a layout artist, it will help to read up on design theories, keep abreast of design trends, and be acquainted with the work of contemporary layout artists. Compiling an excellent and diverse work portfolio is a must, as is a well-designed website for demonstrating versatility and innovation. It is a good idea to maintain a professional blog and to pen some informative articles on the profession and the work process.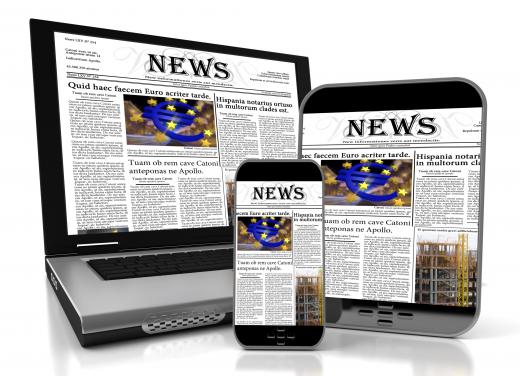 Doing freelance copy work or internships during college can help you get the work experience needed to become a layout artist, and can also help establish industry contacts for future employment. On graduation, you can choose to work freelance, part-time or full-time. Layout artists mainly work in areas such as publishing, newspapers, advertising, public relations and manufacturing. Advertisements for layout artist work can be found in the jobs available columns in newspapers and trade magazines as well as on online job boards and employer websites. It is a good idea to set up a search engine alert to be notified when job opportunities crop up.
AS FEATURED ON:
AS FEATURED ON:
By: spinetta

Most newspapers today are laid out using computer programs.

By: ra2 studio

Jobs for layout artists can be found in trade magazines.

By: Frank Boston

Online editions of newspaper have opened up an entirely different way of laying out the news.