How do I Become a Mechanical Engineer Manager?
There are three items required to become a mechanical engineer manager: post-secondary training, related work experience, and completing the job interview process. A mechanical engineer manager is responsible for hiring, supervising and managing other mechanical engineers and mechanical engineering technicians. Mechanical engineering managers are usually found in large firms with multiple locations or shifts.
People who are mechanically inclined, detail-oriented, and have excellent interpersonal skills find this type of career rewarding. A mechanical engineer is typically employed in the manufacturing environment. The role of the mechanical engineer is to design, analyze, and maintain complex mechanical systems.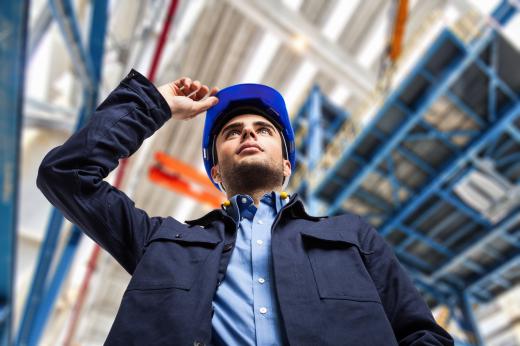 The first requirement to become a mechanical engineer manager is to complete a post-secondary education program in mechanical engineering. Although other fields can hire candidates with training in business management, engineering is a precise discipline. All engineering managers must be engineers to make the correct decisions and understand the broader implications of those decisions. The vast majority of managers have a mechanical engineering degree from a university. There are a few mechanical engineering technicians who become managers due to their experience, but they are quite rare.
In order to advance his or her career from engineering to management, many people take additional education in management. This may be a project manager certification, a master's of engineering (M.Eng) or a master's of business administration (MBA). The skills taught in these programs include management techniques, project management, communication, and team building.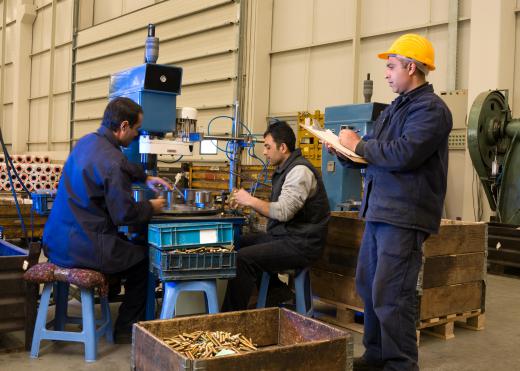 There are two areas of related work experience required to become a mechanical engineering manager: engineering experience and management experience. An engineering manager role is typically filled by someone who has at least ten years experience as a mechanical engineer. Management experience can be obtained through short periods as a fill-in manager or project management.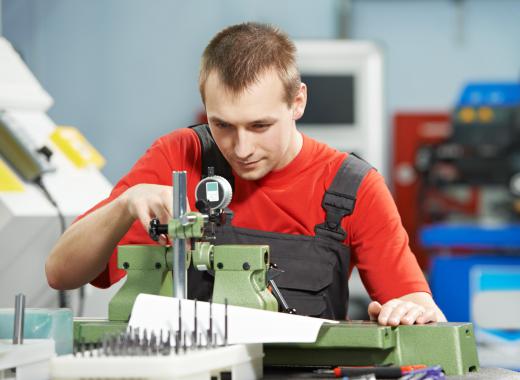 Keep in mind that management experience can be obtained outside the engineering work environment. Managing a large project for a volunteer agency, such as engineers without boarders, local community organization projects, or projects through the local engineering school are all options. Management is a skill that is learned best through activity, and all the lessons learned will be helpful when you become a mechanical engineer manager.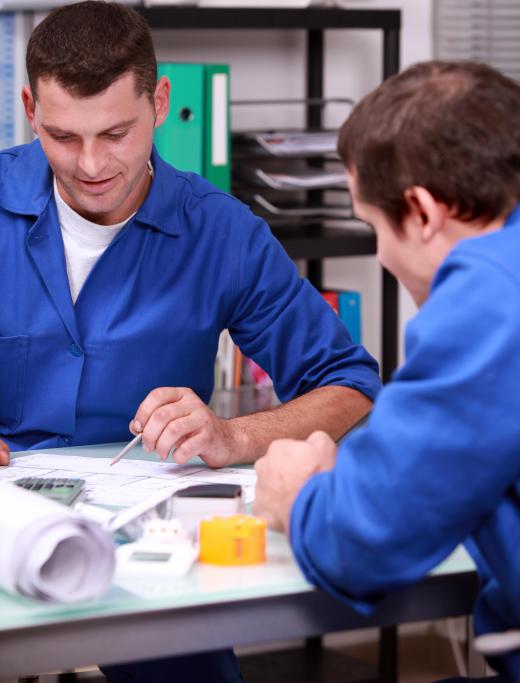 During the job interview process to become a mechanical engineer manager, take the time to prepare for the interview. Think of a list of standard interview questions and prepare your answers in advance. Take your time, answer each question, and resist the temptation to exaggerate.
AS FEATURED ON:
AS FEATURED ON:
By: Minerva Studio

Most mechanical engineers work in manufacturing.

By: Marzky Ragsac Jr.

The job of the mechanical engineer manager involves the design, testing, and manufacturing of machines.

By: uwimages

A mechanical engineer manager may oversee employees in a manufacturing facility.

By: Kadmy

Mechanical engineer managers may supervise the testing and calibration of manufacturing equipment.

By: auremar

Individuals who are detail oriented and have excellent interpersonal skills may find a career as a mechanical engineer manager rewarding.