A miner is a person who operates tools and machinery used to extract minerals or other materials from the earth. If you want to become a miner, you will first need to decide what kind of mining you want to do. You may, for example, want to become a coal miner and work with the machinery specific to that industry, or you may want to become an explosives expert who works in a variety of mining settings. You can also become a miner by earning a commercial driver's license with the applicable endorsements to operate heavy machinery.
While no specific level of education is necessary to become a miner in certain capacities, you may need to earn a high school diploma or even take part in post-secondary training at a college in order to get other mining jobs. You will also need to be at least 18 years old to become a miner in most countries. Once you graduate from high school, you can either apply at a mining company to become an entry-level laborer, or you can get training specific to the industry that will help you get a better paying job in mining.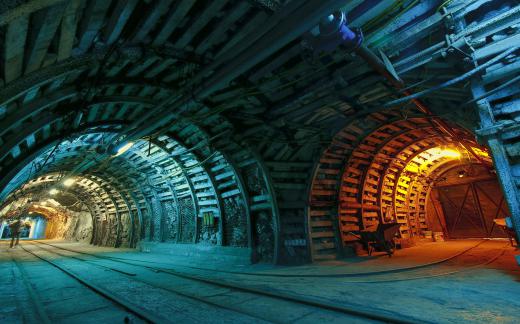 If you opt to get job training before you apply for a position, think carefully about what types of mining operations you want to focus on. Some people choose to focus on mine management, while others may focus on explosives; still others may focus on equipment operation, safety, equipment installation, or even machine maintenance. Each area of expertise will require different training specific to that job. You can obtain this training at school, or you can obtain it by taking an entry level laborer position with a mining company and learning the skills through on the job training.
You can also become a miner by taking a position at a mining company and taking part in an apprenticeship that will teach you more specific skills. During an apprenticeship, you will work with a more experienced miner who has specific experience with a certain type of mining operation. You can apprentice under an equipment operator, a demolition specialist, or even a manager to learn the skills necessary to be successful. Apprenticeships can last anywhere from one to five years depending on the complexity of the area in which you are being trained, and you will probably need to earn specific certifications or licenses during this training time.
AS FEATURED ON:
AS FEATURED ON:
By: Aniuszka

Large tunnels in a coal mine.

By: Maksim Shebeko

When gold is mined, it must be extracted from its surrounding materials.

By: Kelpfish

Most miners wear face protection, which may include a respirator.

By: chiakto

Mining work includes hard physical labor.