How do I Become a Music Copyist?
A music copyist, also known as a music engraver, is an expert in the professional presentation of music, both for the sake of publishing and of performance. To become a music copyist, one must know how to use one or more music notation software programs, also called "scorewriters," to create scores that are legible and sometimes beautiful. Since both computer operating system and software programs periodically release new versions, the music copyist must undertake continuous self-education to keep up with his or her field.
One may become a music copyist and be self-employed or one may work for a music publisher or for clients, who are often composers, directly. Music copyists may be paid by the note, by the page, by the hour, or by the job, with an agreed upon flat fee. The project may start from handwritten scores or scores prepared in a music notation program, but possibly not the same program that the score will be copied in, requiring a transfer from one program to another.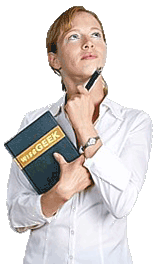 To become a music copyist, one must have a background in both music notation and music theory, as well as an understanding of the style of the composer whose work he or she is copying. As well as applying industry and/or house standards, the music copyist will be responsible for responding to any personal preferences of the composer, querying any inconsistencies or apparent errors in materials supplied by the composer, and creating a conductor's score and parts for each instrument.
With a mastery of the musical terminology in a variety of languages, the music copyist will follow the language designated, as well as the generic demands of the type of music. This means, for example, that he or she will know the particular expectations for a film score as opposed to a string quartet or a marching band score. In some cases, the copyist may be expected to be on hand during rehearsals or recordings to make on the spot score fixes for any mistakes, infelicities, or required changes that arise.
In some locales, union membership may be required to become a music copyist, in which case the rate of pay will be governed by a labor agreement. In such cases, the pay will be determined by a combination of the particular use of the music—for example, live TV, commercial, motion picture, TV film, etc.—as well as factors such as the number of lines per page, whether there are chords, cues, a piano reduction, transposition, chord symbols, and lyrics, for example. Straight time and "premium time" are also calculated, with premium time referring to: late hours, more than 12-hour days, more than five consecutive full-time days on the same job, and work on a small set of holidays.
AS FEATURED ON:
AS FEATURED ON:
Woman holding a book