What is a Music Arranger?
A music arranger, also commonly known as a composer, creates musical compositions based on his knowledge and application of music theory. The music may be strictly instrumental or have lyrics composed by the arranger or outside sources. He may work alone or with a partner or group of musicians.
Since music is a large part of many mediums, a music arranger's job is frequently multifaceted. He may be called upon to arrange or create music for live concerts or studio recordings. The music heard in television and films is frequently the work of a music arranger. The music he creates may be based on his personal auditory vision or reflect the wishes of the person or company for which he works.
The creative process of a music arranger is generally highly individual. How he proceeds to write or arrange a musical piece depends on his style as well as the goals of the composition. He may work from written notes or professionally-produced recordings. The process also can begin as a tune that repeatedly plays in the mind of the arranger.
Regardless of the process, the arranger generally pinpoints the desired effects and proceeds from there. He decides what tempos, tone balances and rhythms to use. The voices and instrument selections are chosen, along with what harmonic structures will work best.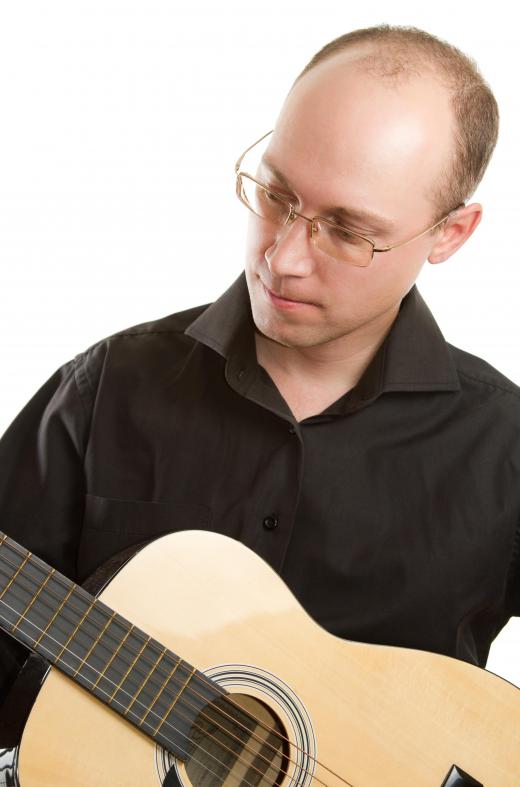 Some arrangers prefer a conventional method of music composition and transcribe their ideas onto paper by writing musical notes to create songs. Other musical arrangers prefer to use synthesizers and computers to arrange and compose musical pieces. The computerized method gives the arranger the freedom to easily experiment with different applications and quickly evaluate tunes and arrangements.
A music arranger is sometimes asked to take a previously written piece and adapt it for a new medium or application. This may require him to alter compositions written for orchestras or bands to accommodate the needs of a choral group or vocalist. Other commonly requested adaptations involve taking a piece originally written for a certain instrument, such as a piano, and converting it to a format for another instrument, such as a guitar.
Sometimes style changes are requested. The arranger is frequently asked to take a piece, for example, that was written in a jazz style and rearrange it for a rock format. Incorporating these changes commonly requires the arranger to enlist the assistance of other arrangers or composers.
A person in this position normally has years of musical training. He may also have experience as a musical performer or have background in music production in a studio or stage environment. Although a music arranger may work in one particular genre, it is common for him to apply his expertise in a variety of music categories and venues.
AS FEATURED ON:
AS FEATURED ON:
By: kirvinic

Music is arranged so that musicians with similar instruments can coordinate their playing.

By: vitmark

A music arranger might take music written for a piano and convert it so a guitarist can play it.

By: Andrey Armyagov

A music arranger may create music for live concerts.

By: nikkytok

Music arrangers sometimes use synthesizers.

By: Andrei Tsalko

Music arrangers often have their own experience as live music performers.