How Do I Become a Parking Enforcement Officer?
It is not exceptionally difficult to become a parking enforcement officer, but you will need to graduate from high school or earn an equivalent qualification if you want to pursue this job. You will need to have basic math and communications skills, and to be well organized. In some locations, you may need to have a valid driver's license before you can be a parking enforcement officer, as you may need to operate various vehicles for patrolling parking areas. A knowledge of local laws and regulations regarding parking is a bonus, though you can learn such materials on the job as well.
If you are still in high school, it is a good idea to consult a guidance counselor to let him or her know that you are interested in a path to become a parking enforcement officer. Your guidance counselor may be able to set you up with a training program while you are still in school; if you are not in high school, you may be able to consult a career counselor or simply inquire about such positions at a local law enforcement station or office. Either way, be prepared to undergo some training if you want to become a parking enforcement officer.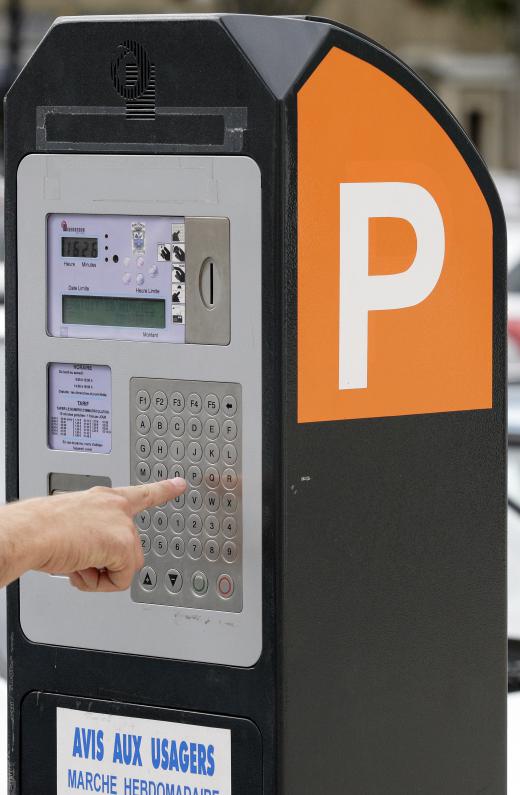 You will usually start with an entry-level position, which means you may spend several days, weeks, or months working with a more experienced parking enforcement officer who can teach you the skills you will need to conduct yourself properly on the job. You will need to learn how to fill out the proper paperwork, track vehicles, chalk tires, read meters and collect money from those meters, and drive various patrol vehicles. In some instances, you may need to pass exams that show you are prepared to take on the job.
Once you become a parking enforcement officer, you may need to undergo re-certification periodically, or you may need to advance to the next level of certification within a certain time frame in order to remain employed. While this position is not high paying, it is a good introduction to law enforcement, so if you intend to continue your career path in law enforcement by becoming a police officer, you will have gained valuable job experience as well as important connections within the law enforcement world. As a parking enforcement officer, it is important to remember that you will not be carrying weapons in most cases; you will need to undergo specific training for such certification.
AS FEATURED ON:
AS FEATURED ON:
By: LAFORET Aurélien

Parking enforcement officers may read and collect money from parking meters.

By: mario beauregard

Parking officers keep watch over designated areas for offenders.

By: Andres Rodriguez

A high school guidance counselor could help a student find a training program to become a parking enforcement officer.