How Do I Become a Political Editor?
Extensive training and a comprehensive knowledge of both journalism and politics are required to become a political editor. This detailed job is one of the highest positions available in print, digital, or broadcast media, and is reserved for professionals with proven expertise. Though the road to become a political editor can be a long one, preparation can begin as early as high school for those that aspire to this prestigious position.
Young students who want a career in political journalism can start early with self-education and career initiative. Reading prestigious news journals, watching well-respected television news, and learning about local, regional, and national politics are all good ways to get a feel for a future job as a political journalist. Students might try getting a job on a school newspaper, interning at a local radio or TV station, or even starting their own Internet political news website. Gaining early experience in both politics and journalism can help a student get into a good college, which may be an essential step in trying to become a political editor.
In college, most aspiring political editors will study political science, journalism, or communications. In addition to an undergraduate degree, some may choose to pursue graduate degrees as well, though this is not always a job requirement. While in school, students can further their career aspirations by taking internships and volunteer opportunities at newspapers or broadcast stations, getting involved in campus politics and student initiatives, and working for the student newspaper. Any journalistic experience can be used to craft a portfolio, which will be essential in the professional world.
Following college, newly graduated professionals will need to find a job at a news-based workplace, such as a television station, news magazine, or digital newspaper. While entry-level jobs may bring little pay, responsibility, or fame, they allow new professionals to get a feel for the workplace, make important contacts, and begin establishing a reputation as a journalist and political expert. Staying up to date on political developments, and finding any opportunity to assist in covering campaigns or political stories is critical during this stage of a quest to become a political editor.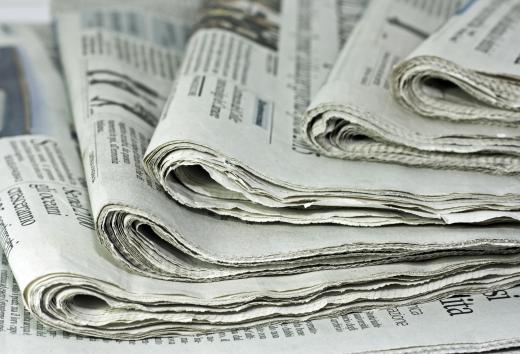 Once in the professional world, finding a job as a political editor is a matter of talent, reputation, and luck. Journalists may need to spend many years working their way up from starter jobs through the ranks of the journalism world. A political editor often has decades of experience producing journalism, getting interviews, and finding stories that bring acclaim to his or her workplace. In some cases, it may be necessary to step down from a job at a bigger organization to become a political editor with a smaller or less prestigious media outlet, then work upward through the editorial ranks.
AS FEATURED ON:
AS FEATURED ON:
By: gstockstudio

Most aspiring political editors have a degree in journalism, political science or communications.

By: wellphoto

Some broadcast media outlets employ political editors to oversee coverage of politics and elections.

By: minoandriani

Political editors may gain experience by working for a local newspaper.