How do I Become a Radiochemist?
Radiochemistry is the study of radioactive chemical elements, including their structure, function, and potential applications in human and environmental health. Scientists who specialize in radiochemistry have the opportunity to research natural phenomena, create new medicines, or develop renewable energy supplies. An individual who wants to become a radiochemist should first determine what area of the science he or she finds most interesting, then pursue a doctoral degree in the appropriate field. In addition, a hopeful radiochemist can look for entry-level research positions at hospitals, universities, private laboratories, and research and development firms.
Radiochemists work in many academic and industrial settings, and it is important for an individual to choose a general career path before pursuing an education. Many scientists conduct independent research on the properties of isotopes, forms of elements that release radiation as they decay. They can investigate radioactive decay to determine the age of rocks and confirm information about the environmental and evolutionary history of Earth. Other radiochemists specialize in the production of pharmaceuticals that rely on isotopes to seek out pathogens or cancers in the body. Still others work at nuclear power plants to improve the quality and safety of processes used to harness nuclear energy.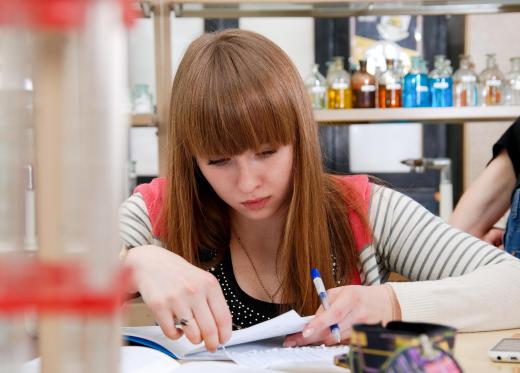 A high school graduate who believes that he or she might want to become a radiochemist can look into four-year universities with strong science programs. The majority of future radiochemists choose to major in chemistry, but a degree in another science or premedical studies can also prepare students for work in the field. During undergraduate school, a student can attend lectures to learn about the history, terminology, and statistical techniques used in radiochemistry. Laboratory courses typically are essential to familiarize an individual with experimental procedures and the scientific method. Courses in communication, writing, and computer science may also be important, as radiochemists often write detailed papers and publish them in scholarly journals.
While pursuing a bachelor's degree, a person who wants to become a radiochemist can look for research assistant opportunities at his or her college. Practical research experience can be very beneficial in meeting admissions standards at doctoral schools. Those who want to conduct independent research usually apply to chemistry or radiochemistry graduate schools, while students who plan on working in hospitals typically enter medical school. Most advanced degree programs take about four years to complete and include extensive classroom and laboratory studies.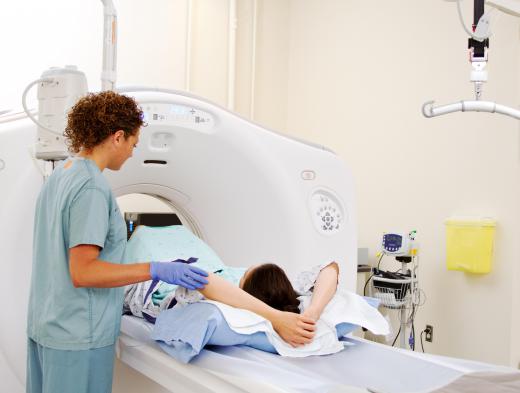 After receiving a degree, a person who wants to become a radiochemist at a medical institution can enter a residency program at a general hospital or clinic. New research scientists typically enter postdoctoral fellowships at universities or private laboratories. Fellowships and residency programs provide new radiochemists with expert, hands-on training from established professionals in the field. By performing well in a training program and passing requisite licensing tests, an individual can officially become a radiochemist and begin pursuing particular research interests.
AS FEATURED ON:
AS FEATURED ON:
By: kanzefar

Most future radiochemists major in chemistry.

By: Tyler Olson

Those who want to be a radiochemist should apply to universities with strong science programs.

By: Trish23

Some who study radiochemistry find work in nuclear medicine.

By: Monkey Business

A radiochemist may enter a residency program at a hospital or clinical setting.