How do I Become a Systems Accountant?
Pursuing a career as a Systems Accountant requires a blend of accounting knowledge and IT skills. Start by earning a degree in accounting or finance, then gain experience in IT systems. Certifications in accounting software can further enhance your qualifications.
Many people who are trained in accounting want to become systems accountants. This position provides a unique combination of core accounting tasks and computer systems work. A systems accountant can work in either the accounting department or the information technology department, depending on a company's organizational structure. There are four items necessary to become a systems accountant: formal accounting training, computer systems training, analytical skills and creative problem-solving skills.
People who want to become a systems accountant will be detail-oriented, focused on their career and keen observers of business trends. The need for a traditional accountant is decreasing. The advent and integration of computers into all aspects of accounting has shifted the work requirements away from processing and calculating to management and analysis. These are well-compensated positions, and there are a host of career advancement opportunities available.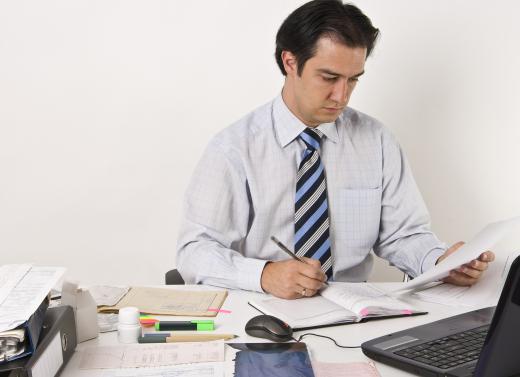 The first step to become a systems accountant is to complete a degree or diploma in accounting from a recognized college or university. Research the process to become a licensed accountant in your area, because some countries have specific exams or license requirements that must be completed. The length of time required to become a licensed or certified accountant varies between five years and seven years.
Completing additional training in computer systems is the next step to become a systems accountant. Post-graduate certifications in accounting systems are offered by most colleges and universities. These are part-time programs and are available on evenings, weekends and online. The combination of academic credentials in both accounting and computing are essential to this career.
The tasks required of a systems accountant primarily are analytical in nature. The most effective way to gain these skills is through related work experiences. A position as a financial or business analyst is a great way to get started. Independent learning through reading books about analytical methods or theories can be very helpful.
Creating problem-solving skills are essential for anyone who wants to become a systems accountant. Develop these skills through participation in team projects, initiatives and new assignments. Critical thinking is a formal methodology of creative problem-solving that is quite disciplined and might be useful for anyone who wants to become a systems accountant.
The career options for a systems accountant include working in a financial software company, large corporation or government agency. Remember that every organization with a computerized accounting system will need systems accountants. This specific combination of education and experience is necessary to implement, maintain and support the central system.
AS FEATURED ON:
AS FEATURED ON:
By: mim

Being a systems accountant involves a combination of accounting tasks and working with computer systems.