How do I Become a Technical Director?
Technical directors can operate in a variety of fields, but they generally are a mix of project manager and technical expert. If you want to become a technical director, you must sharpen your managerial skills, be a quick decision maker and, most importantly, be an expert in one of four primary fields. Among the film, television, software and theater fields, technical director jobs share certain elements but are drastically different in many ways.
If you want to become a technical director in the film industry, you usually need to be an animation or special effects wizard. You will need a strong education, usually in film or animation, and many years of experience working in the various jobs on a set. You will help plan out every step of animation or effects, solve issues along the way and manage the team. Your expertise in animation or special effects is crucial, because only the film's director is above you, and your biggest responsibility is making this process smooth for him.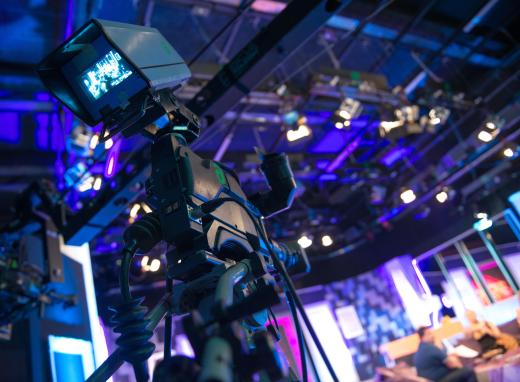 If you want to become a technical director for television, your duties are slightly different. You are still the on-set expert and problem solver, but your duties usually encompass live television settings, such as nightly news broadcasts or sporting events. Your job revolves around all of the onscreen effects, such as text and graphics overlaid on the action. You also must have an ability to edit the action in real time by choosing to switch the broadcast from camera to camera at the appropriate time. You should have at least a bachelor's degree in broadcasting and many years behind a camera or in a director's chair to handle this job.
You will need to focus less on technical aspects and more on management if you want to become a technical director in the software industry. Your job will be to keep the production team on task with planning and adjusting the needed work based on a project's progress. You must be an expert on all levels of a program's development, and that talent comes from an education based in computer engineering or software design, combined with years of experience in the field.
Finally, if you want to become a technical director in the theater, you must be a prop master. The theater demands that its technical directors be able to construct sets and props on a tight budget but also be able to handle things such as lighting and sound. There is a great deal of preparation and management involved in directing a team during a theater production. A strong theater background, in school and in the professional world, is a must along with a keen artistic sense.
AS FEATURED ON:
AS FEATURED ON:
By: DeshaCAM

Technical directors in television will often handle live productions.