How Do I Become an Ethnographer?
There are a number of routes you can take to become an ethnographer, depending on the type of ethnography you would like to practice. This branch of anthropology can be applied to psychology, social work, sociology, advertising, and a number of other fields. The key characteristic for someone who wants to work as an ethnographer is keen powers of observation, paired with the ability to make empathetic connections with people.
Ethnography is the detailed description of human cultures, which explains why it originated in anthropology, the study of people. People who work in the field work in the populations they wish to study, using a variety of techniques including observation and interviews to gather data about the society. This data can be written up in a formal document, which may describe anything from the habits of teenage boys in American public schools to the funeral traditions of a tribal culture in Asia.
People can apply ethnography to traditional anthropological pursuits, such as gaining a greater understanding of foreign cultures, in which case they should pursue a college education in anthropology and focus on ethnography. Someone who wants to become an ethnographer for the purpose of participating in advertising, product development, and customer relations may want to approach their education from the perspective of business, communications, or psychology, although people with traditional anthropological training can also apply ethnography in this way.
Others choose to study sociology, psychology, or folklore. Ethnography is very cross-disciplinary, encompassing many different experiences and perspectives, which means that people can mix and match training in many areas to develop a career in this field. Typically, strong writing and communications skills are also needed, as ethnographers need to be able to establish communication with the populations they study, and write up the results of their observations and research in a clear, understandable way.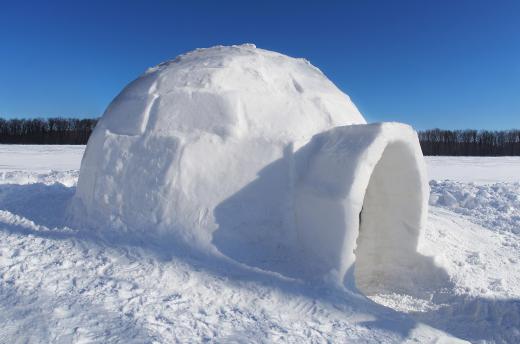 At a minimum, someone who wants to become an ethnographer should plan on getting a bachelor's degree in one of the fields discussed above. Graduate work will be a great help for most job seekers, as it allows them to demonstrate that they have experience, and offers a chance to get published. People who are interested in positions with specific agencies or companies may want to contact those organizations directly to find out what level of education and training they look for in their employees.
AS FEATURED ON:
AS FEATURED ON:
By: erichon

Enthnographers study human cultures around the world.

By: CedarchisCociredeF

Ethnography is a branch of cultural anthropology.

By: mario beauregard

Ethnographers may study the ways in which specific ethnic groups use locally-available materials to construct homes and tools.