How do I Become an Ethnologist?
The person who would become an ethnologist is interested in studying human culture as broken down by group, ethnicity or race. Sometimes these studies are comparative and other times they exist alone, illuminating information about the human condition. Many ethnologists do their studies from a distance; those who join, observe, and participate in a culture tend to be called ethnographers. Both specialties are disciplines of anthropology, and people interested in ethnology can expect extensive college studies prior to getting gainful employment.
The starting point for the majority of people who want to become an ethnologist is to choose a suitable undergraduate major in college. The most obvious choice is to major in anthropology and take electives that focus specifically on ethnology. Students might consider a minor in other fields like psychology or sociology because these disciplines are naturally married to the concerns of ethnology. A few students may make themselves extremely attractive to graduate schools by pursuing a double major.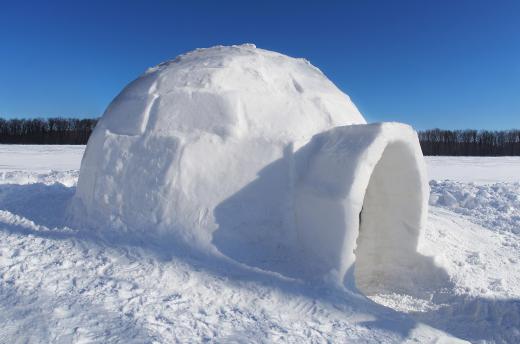 In some circumstances, people don't choose an anthropology major. Instead they major in a related field. It's possible some graduate schools will admit the person who wants to become an ethnologist into their programs without the foundation of an anthropology degree. Yet students should verify graduate school requirements if they're interested in forgoing an anthropology degree.
Frequently, the student who wants to become an ethnologist will need to obtain a doctorate in the field. Many programs offer a combined master's/doctorate, allowing students to work to the master's level only and then leave school. While some people are able to find employment with a master's degree, many jobs in this profession are only available to people with a PhD. This is especially true of university jobs, and much work for museums. Level of education could also affect ability to get certain grants to conduct studies, and it might limit amount of authority people would have in work; for instance, people might be able to get jobs as assistants to ethnologists with a master's degree.
It's obviously important when applying to graduate school to make certain that a graduate program reflects extensive training in ethnology. Students will want to research the different academic "tracks" within an anthropology department to verify they'll have adequate support in mastering this discipline. Some schools are known for their ethnology departments and others are not; school choice is thus vital for the student who would like to become an ethnologist.
A graduate program in anthropology ending in a terminal degree usually takes between four to seven years to complete. As students progress through a program to become an ethnologist they'll have opportunities to teach, research, possibly participate in some ethnography studies, and to potentially begin publishing in areas of interest. The last few years of grad school are good times to explore the different types of ethnology employment too. When students finish school, having a clear focus on types of jobs desired can help direct job searches and begin a career.
AS FEATURED ON:
AS FEATURED ON:
By: mario beauregard

Ethnologists may study the ways in which specific ethnic groups use locally-available materials to construct homes and tools.

By: ryflip

An ethnologist is interested in studying human culture as broken down by ethnicity or race.