How do I Become an HVAC Engineer?
Though the process to become a heating, ventilation, and air conditioning (HVAC) engineer can vary a little bit from place to place, in general it requires a combination of specific education and on-the-job experience. Most people start out by getting a bachelor's degree in an engineering-related field. Sometimes two year or associate's degrees will also be acceptable, but usually only if you also have a significant amount of experience in the field that can make up for any perceived lack in formal training. Engineers are usually more senior than simple technicians, and their training often reflects this. Depending on where you live, you might also need to get certified or licensed by a regulatory body. This often requires taking a written test or passing a hands-on, demonstration-style exam; in some places you may need to do both. Having at least some experience working with heating and cooling systems is usually also advantageous, especially in competitive markets. The ability to lead, to give direction, and come up with innovative solutions to complex problems is also usually quite desirable. Anything you can do to showcase these and other relevant skills will usually help advance your application.
Job Basics
HVAC engineers design, install, maintain, and repair heating, cooling, ventilation, and refrigeration systems. What this means in simpler terms is that these people design the infrastructure for air conditioning and heating systems in homes and offices. HVAC engineering and manufacturing is a growing field and generally has opportunities for various levels of professionals. Engineers are usually considered on the more senior end; they often work to update and repair systems when needed, but also have the expertise needed to design and install them initially, too.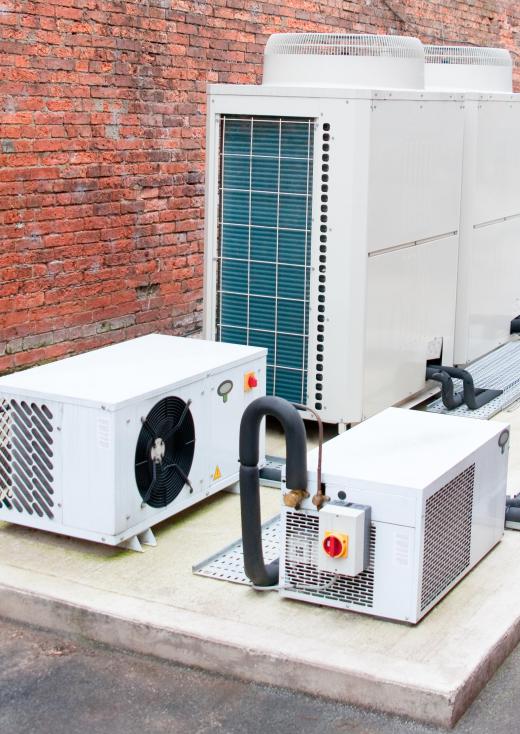 HVAC design engineers work behind the scenes designing systems for residential, institutional, industrial, and commercial buildings. Some HVAC professionals work directly with the consumer, meeting with clients to find solutions to system problems they are having or helping to prepare estimates. There are a number of places an HVAC engineer can be employed, including consulting and design firms, equipment manufacturers, and government agencies.
Formal Education Requirements
In most regions, you'll need to have a bachelor's degree in HVAC engineering technology, architectural engineering, mechanical engineering, or a related field before you're eligible to become an HVAC engineer. Bachelor's degrees are typically four-year degrees, and in the infrastructural engineering subjects they usually include courses covering both theory and application. In most cases you'll also have to take more general coursework in physics, math, and both computer and mechanical engineering in order to complete the program, though this is often institution-specific.
The educational requirements aren't hard and fast, and can be waived in certain circumstances. One of the most common examples is people who decided to enter the field as something of a second career. A number of schools offer graduate certificate programs in HVAC engineering for students who hold a degree in a different, but related, field. These programs may require the student attend only a limited number of courses very specific to the topic. This could be a good option if, say, you're a mechanical engineering professional or someone with an established career doing something like ventilation science.
Certification and Licensing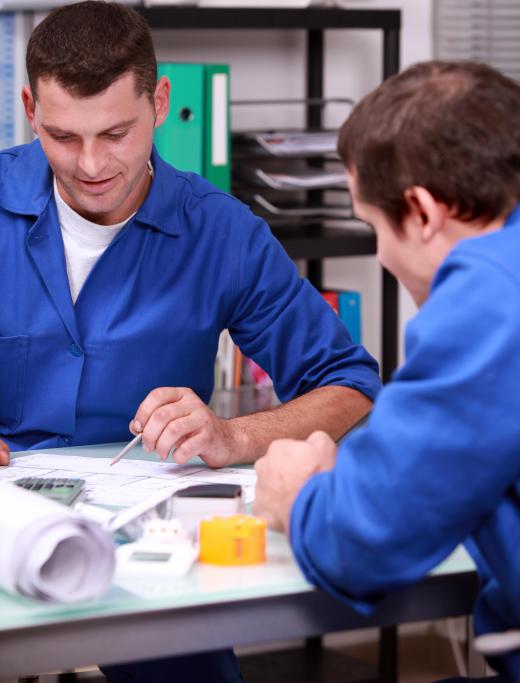 Some jurisdictions require additional certification or licensing, and many programs require some kind of hands-on internship or practicum to become an HVAC engineer. Special certifications may also be available that allow HVAC engineers to specialize in areas like high-performance building design. In addition, continuing education is often required throughout a professional's career in order to stay abreast of changing technology.
Other Desirable Skills and Qualifications
You should also usually expect to demonstrate or be willing to learn a number of core skills before you can become an HVAC engineer. Good problem solving and analytical skills are needed to find solutions to meet the heating, ventilation, and air conditioning needs of consumers. Computer skills are essential, too, since courses in Computer Aided Drafting (CAD) are generally part of any HVAC engineering curriculum. Good communication skills are also necessary for interacting with clients, as well as with coworkers and team members.
AS FEATURED ON:
AS FEATURED ON:
By: Tony Baggett

Exterior wall vent leading to an HVAC system.

By: AndG

An HVAC engineer learns about air conditioner maintenance.

By: ArenaCreative

HVAC engineers usually need a four-year degree in an engineering field, and some jurisdictions require additional certification exams.

By: Cyril Comtat

HVAC technicians are expected to be skilled in air conditioner repair.

By: auremar

Most companies require HVAC engineers to obtain an undergraduate degree in mechanical engineering or a similar field.