How do I Choose the Best Appraisal Continuing Education Courses?
Your choice of appraisal continuing education courses should be made by taking into consideration the types of appraisals that you perform, licensing requirements, your personal interests and career goals, as well as your schedule and finances. If you practice a type of appraisal that requires licensing, such as real estate appraisal, your priority must be meeting license renewal requirements if you don't want to risk the loss of your occupation. If you are not concerned about maintaining professional licensure, you can be more relaxed about your priorities in choosing appraisal continuing education courses.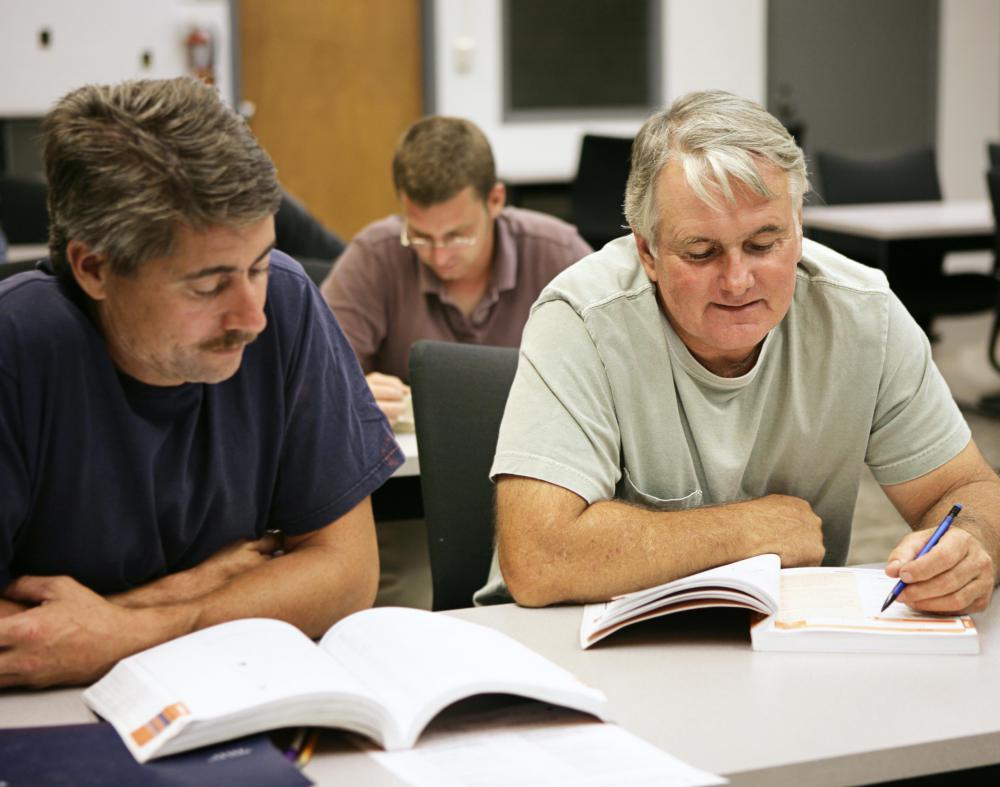 In many countries, the work of an appraiser, particularly a real estate or real property appraiser, is licensed by the government. To become an appraiser of real property, a person must complete an educational program and may have to complete ongoing appraisal continuing education in order to keep his or her license in good standing. In the United States, real estate appraisers are licensed by state appraiser boards. While each state sets its own requirements for the education and training of appraisers, these standards must be in line with federal standards set by the Appraiser Qualifications Board (AQB) if its licensed appraisers are to be permitted to appraise real estate financed by federally sourced or guaranteed funds. Other types of appraisal, such as personal property or farm equipment appraisal, may not be licensed professions, but members of the profession may be required to obtain appraisal continuing education to maintain membership in professional organizations.
Prior to taking an appraisal continuing education course, make sure that it will be accepted by your local licensing board for the renewal of your license. Similarly, if you belong to a professional organization that requires its members to complete appraisal continuing education hours on a regular basis, ensure that any course you take meets your organization's standards. Never take the word of a continuing education provider that its courses meet the requirements of a licensing board or professional association, and verify approvals before signing up for a course.
Once you have determined that an appraisal continuing education course or course provider is approved by a licensing or professional organization, you can consider things such as price and scheduling. Some educational providers offer online continuing education classes, while others may offer classroom-based instruction. If you have obligations that make attending regular classes difficult, online education or weekend classes may be the best options for you. Another issue is cost. While you may be able to deduct the cost of appraisal continuing education from your taxes, up-front costs for courses can vary from provider to provider, so it may pay to shop around for the best prices or course packages.
Licensing requirements are an important factor in choosing an appraisal course.

In many countries, an individual may be required to complete an appraisal education course in order to keep his or her appraisal license in good standing.