How Do I Choose the Best Auto Electrician Courses?
When trying to choose the best auto electrician courses, it's important to consider your career goals, what types of vehicles you'll be working on, the cost of training, and where and when you can take your classes. Auto electrician courses are offered in both hands-on and online classrooms, so it's also important to think about what type of learner you are. If you can only attend a class online, you might benefit from pursuing additional apprentice training.
Depending on your auto electrician career goals, you might be seeking a comprehensive auto electrician degree or a single specific certification. If you wish to work exclusively as an auto electrician, you'll need to know more about the electrical systems of different automotive vehicles, makes, and models than if you just want to add knowledge to your present automotive skills. Different levels of expertise will also apply to those working as mechanics and those designing auto electrical systems.
Most auto electrician courses will apply to general or specific types of automobiles; however, some classes might focus on other types of motor vehicles. It's therefore helpful, when choosing classes or pursuing certifications, to know what type and possibly make of car, truck, or motor vehicle you want to work on. Since many systems are alike, general courses are also available. Moreover, one can find auto electrician courses that focus on farm, mining, and earthmoving equipment.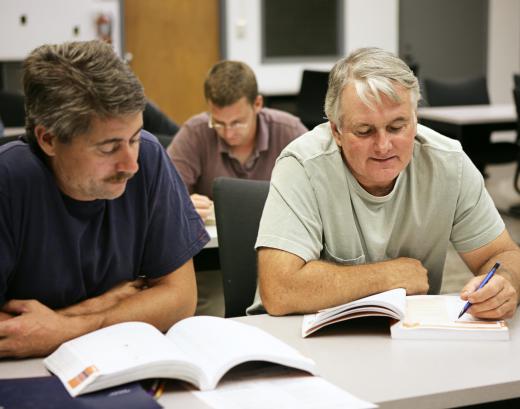 The cost of getting training will be a deciding factor for some when shopping around auto electrician courses and comprehensive programs. At the same time, you may have a limited number of schools or classes in your area, so you might not have that much choice. What courses you choose might also depend on how available you are during the day or evening, or if you can commit to a full-time course of study.
If you're a visual learner, you might wish to consider online classes, which often have more flexible schedules and competitive pricing. Keep in mind, however, that it can be difficult for some people to learn hands-on skills without physical training in an actual classroom or shop. That said, an apprenticeship can help supplement online training.
Finally, it helps to stay focused on your objectives. Auto electrician courses might emphasize circuits, lights, power accessories, and entertainment systems as opposed to alternators, regulator systems, and ignition systems; or they be more about basic diagnostics than about serious wiring or computer repair work. Know where you are headed with your classes. Career options range from working as an installer or auto electrician, to becoming a shop supervisor, opening your own electrical repair shop, or teaching.
AS FEATURED ON:
AS FEATURED ON:
By: Tyler Olson

Some auto electrician courses focus on the on-board diagnostics computer now required in all passenger vehicles.

By: Lisa F. Young

Most auto electrician courses will focus on specific types of automobiles.

By: elnariz

Online training can supplement traditional courses.