How Do I Get a Doctor of Humane Letters Degree?
Getting a Doctor of Humane Letters degree cannot be done via academic efforts and instead must be gained though significant contributions to society. Forming relationships with colleges and universities while keeping good records of progress increases the likelihood of a D.H.L. nomination. Even after nomination, however, a person is not guaranteed receipt of the title, as committees review all nominations to decide who will receive the award.
The Doctor of Humane Letters degree is classed as an "honoris causa" degree. This translates literally to "for the sake of honor," meaning that the degree is an honorary title meant to show respect. In this way, it is similar to other honorary degrees such as the Doctor of Divinity or Doctor of Laws.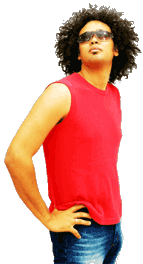 As an honoris causa degree, the Doctor of Humane Letters distinction is not the same as an academic or earned degree. With an academic degree, a student earns his title based on successful completion of required coursework. An organization gives an honoris causa degree when the recipient has contributed significantly to society or to his field. In this way, the D.H.L. degree is recognition of practical application of expertise in humanities or philanthropic areas.
Understanding that a Doctor of Humane Letters degree is not an academic award, the only real way to obtain one is to engage in activities that work for the betterment of society. Many routes toward this are possible, however. For instance, a person might aid communities through religious activities, social work or even politics. Although even entry-level positions in such areas are important, the D.H.L. degree is designed for those who have caused significant change or who have preserved something societies tend to see as valuable through multiple generations. This translates to the necessity for individuals to strive for positions of leadership, which can mean higher education or additional field-specific training.
As a person works for his community, he should keep records of his work. This is important because even though the effects of a person's work might be long-reaching, the public does not always keep careful track of exact protocols or duty assignments. Records prove that particular effects are attributable to a specific individual. Over time, an individual can compile the records to evidence the entire weight of a D.H.L. candidate's work.
Traditionally, colleges and universities bestow a Doctor of Humane Letters degree on an individual when he serves as the keynote speaker at a graduation or similar event. Although the body of a person's work can draw the attention of colleges and universities on its own, an individual sometimes has to reach out to the college or university independently to forge a good relationship that might warrant an invitation to speak. Participating in academically-related activities or organizations is one way to do this.
With good relationships with colleges and universities and a solid record of contribution to others, the odds increase that officials at a university or college will nominate an individual to receive the D.H.L. degree. After nominations are complete, one or more review boards look at all the nominations to decide who the final recipient will be. Officials generally don't reveal the results of the review until they are ready to contact the honoree.
AS FEATURED ON:
AS FEATURED ON:
Man with hands on his hips