How do I get a PhD in Biochemistry?
There are a number of schools throughout the United States and elsewhere that offer a doctorate or PhD in biochemistry. This is of course not the first step for many students. People cannot earn masters or doctorate degrees without first earning a bachelor's degree. In most cases, that bachelor's degree must be earned in a related or in the same field.
The first step toward getting a PhD in biochemistry is to get a Bachelor of Science or Bachelor of Arts degree in biology, chemistry or biochemistry. Biochemistry is probably the preferred major since any doctorate program is going to assume that students have fairly advanced knowledge in the subject. This knowledge should not only be demonstrated by the courses a student took, but it should also be shown by grades.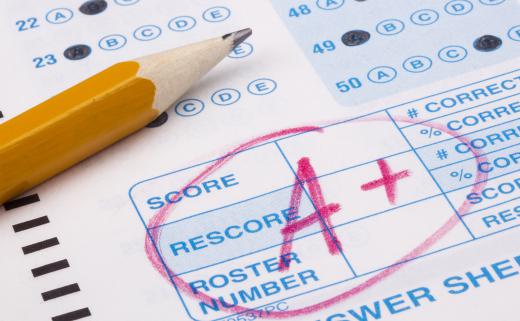 Getting a PhD in anything can be tough work because many graduate schools are notoriously competitive. They are typically selective about the students they'll take, and they tend to have a lot of choices. This means that students must earn good grades, especially in their major. Some schools also require or at least recommend some proficiency testing in subject areas too. There is, in the US, a Graduate Record Examination (GRE) in biochemistry. Schools may require good scores on this test and they might also require good scores on the GRE general test.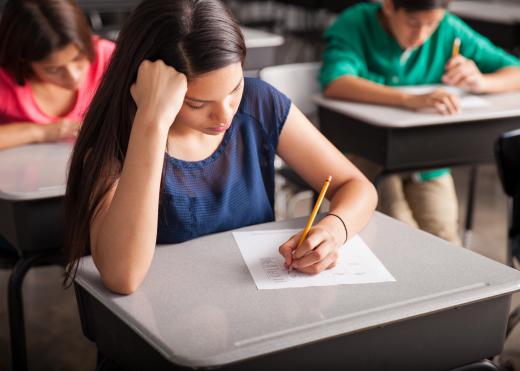 If students are planning to go straight from a BS in biochemistry to a PhD in biochemistry, they'll have some time-conscious planning to do. The GREs may need to be taken by early fall of the year they plan to apply to school, and possibly sooner. Students will also have to start some research, prior to senior year to determine where they want to apply.
Those students at a school with a doctorate program might think they can simply continue on at the same school. Faculty may frown upon this, though it sometimes occurs. Schools usually want to broaden the range of students attending and may prefer to select doctoral candidates that it did not educate as undergraduates. If interested in staying on at the same school, students should discuss the likelihood of getting accepted with a few trusted teachers.
Trying to narrow down choices of colleges may be difficult. Look for those that have interests most aligned with personal interests. Take advantage of the many schools that are open to having students visit, meet the faculty and tour the school. It might be worth making a summer or early fall trip before making decisions on where to apply.
Generally it's a good idea to select at least three schools to apply to for a PhD in biochemistry. Some college application advice suggests applying to a greater number of schools, but this can be hard on the pocketbook since each charges an application fee. However, if likelihood of being accepting anywhere is slim, widening the field by filling more applications may be important.
Students will need to secure letters of recommendation from their own instructors, and it's best to choose those teachers who have been most supportive. In late fall or early winter, once grades, GRE scores, and recommendations are gathered, students will submit their applications. Usually schools notify of acceptance by mid-spring.
With good applications and a little luck, most people will find themselves studying for a PhD in biochemistry the next fall. Programs can be constructed in different ways but typically involve taking several years of classes, while working as either research assistants or teaching assistants. Once finished with classes, students will complete a final project or dissertation, which may involve extensive research. This dissertation must be approved by faculty in order for the student to earn PhD status. Time spent in these programs can vary from three years to several more for dissertation completion.
AS FEATURED ON:
AS FEATURED ON:
By: VIPDesign

Getting a PhD in biochemistry means that students must earn good grades, especially in their major.

By: AntonioDiaz

Some schools may require prospective students to have good scores on both the GRE in biochemistry and the GRE general test.