How Do I Write a Personal Development Statement?
Writing a personal development statement is a process that can be unique to each individual, since it has to cover your own growth, and how you have prepared for the next step in your life or education. Before you begin work on such a statement, you will need to reflect on the past and determine what sort of knowledge you have obtained and the transferable skills you have gained. A personal development statement typically needs to indicate that you have a strong understanding of these factors, and you may need to show how you plan to apply them to future educational or employment opportunities. You should also be able to show that you understand your own strengths and weaknesses, and may want to include a plan of action to deal with any weak attributes you have. One other component that you may need to include in a development statement is a curriculum vitae (CV).
In an educational context, personal development statements are typically intended to help students prepare themselves for future opportunities. A personal development statement is sometimes required as a prerequisite for graduation, or admission to a graduate program. The main skills that can be developed through writing these statements are related to job applications, CV creation, and other related activities. Through the process of creating your own statement of personal development, you should become comfortable with identifying your own knowledge, skills, strengths, and weaknesses so that you can present yourself in the best possible light to potential employers and future academic programs.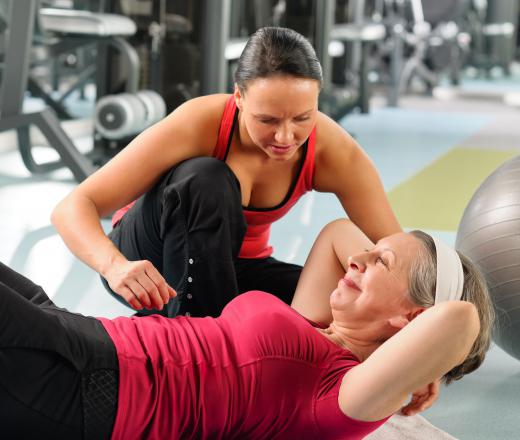 The first step to creating a good development statement is to reflect on your educational experience. You will need to identify the skills and knowledge you have gained, and then determine how they can be applied to future educational or job opportunities. This typically needs to be personalized to your own interests and goals, so it can be helpful to outline the ways that your transferable skills can be used to successfully achieve your specific life plans.
A personal development statement can also touch on a number of other points, depending on your particular situation. If you intend to pursue a further course of study instead of employment, you may want to identify your reasons for continuing your education. It can also be helpful to demonstrate a knowledge of your chosen industry if you plan enter the job market after graduation. In some cases you will also need to develop a CV and include it with your statement. You may even need to demonstrate an understanding of how to tailor a CV towards different audiences.
AS FEATURED ON:
AS FEATURED ON:
By: CandyBox Images

Personal development statements should focus on specific areas of life a person wants to improve.

By: p a w e l

A personal development statement helps individuals identify their own knowledge, skills, strengths and weaknesses.

By: a4stockphotos

Personal development statements may include career goals.

By: micromonkey

A personal development statement can help people find rewarding relationships.

By: ryflip

Personal development statements might focus on strengthening friendships.

By: Elenathewise

Specific goals are more helpful than vague ones in a personal development statement.