What are the Different Bank Teller Jobs?
Financial institutions employ people to perform a variety of bank teller jobs, including those of a head teller, a business teller and a vault custodian. Tellers usually have more interaction with customers than other employees of the bank do, because they handle deposits, withdrawals and other kinds of monetary transactions. All bank teller jobs require money handling capabilities and customer service skills. Experienced employees are able to transition into higher-paying bank teller jobs.
Banks typically hire both full-time and part-time tellers and base staffing models on the business needs of each branch location. Part-time bank teller jobs often operate during peak hours, such as weekdays during lunchtime, Monday morning and Friday afternoon. Full-time tellers sometimes work rotating Saturday shifts but typically work on weekdays. Tellers cash checks, count deposits and issue cashier's checks and money orders. At some banks, tellers are required to make sales referrals to loan officers and investment representatives.
Supervisors known as head tellers or teller managers normally oversee the teller line. These bank teller jobs are normally reserved for experienced tellers who are able to coach newer employees. Head tellers conduct audits to ensure that other tellers' cash drawers remain in balance and that operational procedures are followed. Some banks require head tellers to maintain customer service levels and to coach tellers toward hitting sales referral goals.
Every bank building has a vault where surplus cash is safely stowed. One of the most important bank teller jobs is the role of vault custodian. The vault custodian must ensure that each teller has sufficient quantities of cash and coins to service the customers. Vault tellers buy excess funds from tellers and package the money to be shipped to regional vaults where large volumes of cash are maintained. Many banks have operational cash limits for branches, and vault tellers must ensure the branch always has adequate funds without exceeding cash limits.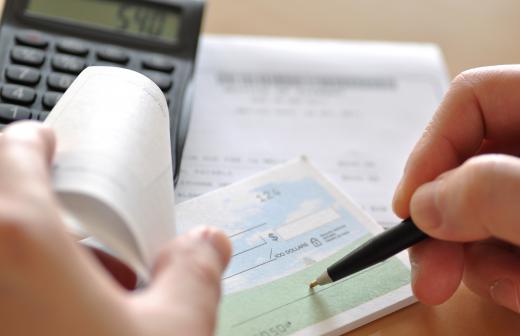 Financial institutions located in areas of high commercial activity often have business tellers who are specially trained to help commercial clients. Business tellers have to quickly process large cash transactions and prepare change orders for clients who need quantities of coins. In most banks, business tellers exclusively help commercial customers at a designated business window. Having a designated business line frees up the other tellers to help individual consumers whose transactions don't take as much time.
Large banks often have a drive-through area where customers can perform simple transactions. People purchasing cashier's checks or conducting complicated transactions are normally required to go inside the bank rather than the drive-through. The drive-through based bank teller jobs are less demanding because of the basic nature of the transactions performed, and these jobs are often reserved for the least-experienced tellers.
AS FEATURED ON:
AS FEATURED ON:
By: Sheri Armstrong

Some bank tellers serve customers from their cars.

By: Vladislav Kochelaevs

Banks typically hire both full-time and part-time tellers and base staffing models on the business needs of each branch location.

By: JJ'Studio

A bank teller may deposit and cash checks.

By: tashka2000

A bank teller often has to count and manage large amounts of cash.

By: sakura

Bank tellers can provide customers access to safe deposit boxes to store valuable possessions.

By: zest_marina

Bank tellers typically must count deposits and withdrawals.