What are the Different Nurse Practitioner Careers?
Nurse practitioners are men and women who provide care, information, and treatment to individuals with specific conditions. Professionals work alongside physicians to make diagnoses, evaluate illnesses and injuries, conduct clinical tests, and create treatment plans. Since most experts specialize by working with a certain condition or population, there are many different types of nurse practitioner careers available. Individuals can specialize in primary care, oncology, women's health, anesthesiology, and mental health, among many other options.
Knowledgeable, caring nurses are invaluable to a successful family practice. Nurses who specialize in primary care and family practice services often perform initial patient interviews and physical examinations, evaluate symptoms, and make diagnoses. They use their expert knowledge to help doctors decide on appropriate treatments and medications, and perform follow-up examinations to ensure appropriate recoveries. Nurse practitioner careers in primary care can be found in general hospitals, clinics, home health care companies, and private practices.
Many nurse practitioners specialize in oncology, where they aid in the diagnosis and treatment of various types of cancer. They have specialized training to operate delicate testing equipment and radiation machines. Many professionals focus on certain types of conditions, such as breast, brain, or lung cancer. They often try to educate patients and their families on different ways to cope with cancer.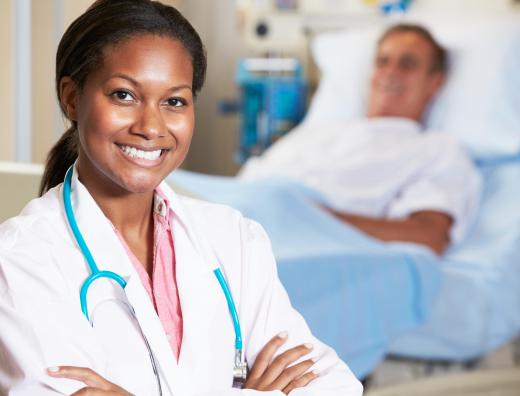 Highly-skilled professionals can work as nurse anesthesiologists, where they administer anesthesia to patients before and after surgery. The job requires nurse practitioners to conduct careful evaluations and tests to determine the appropriate types and amounts of anesthesia to give to an individual. Nurse anesthesiologists commonly aid surgeons in other aspects of operations as well.
Individuals can also hold nurse practitioner careers in women's health or mental health settings. Women's health advocates might specialize in obstetrics, gynecology, or midwifery, where they provide direct care and educational information to women who are pregnant or diagnosed with various diseases. Hospitals and psychiatric wards employ mental health nurse practitioners to help patients overcome addictions and mental illnesses. Nurses usually have extensive knowledge of the various types of mental conditions and are well-prepared to deal with behavioral problems and dangerous situations.
In order to obtain most nurse practitioner careers, individuals must meet extensive educational, training, and licensing requirements. Practitioners are generally required to hold master's or doctoral degrees in nursing from accredited programs and complete specialized training offered by their state or country. Most training programs involve one to two years of supervised clinical practice at an urgent care facility, general hospital, medical clinic, or specialty setting. Additional licensing and certification exams, which are administered at the state and national levels, must be passed before individuals can enjoy independent nurse practitioner careers.
AS FEATURED ON:
AS FEATURED ON:
By: reflektastudios

A nurse anesthetist, a type of nurse practitioner, administering anesthesia before surgery.

By: Monkey Business

Psychiatric nurse practitioners are often employed at mental-health facilities that provide inpatient and partial hospitalization services.

By: michaeljung

Many family nurse practitioner jobs involve providing care and treatment to patients with very specific health conditions.

By: gwimages

Some nurse practitioners choose to work with a specific population, such as geriatric patients.

By: DenisNata

Nurse practitioners may specialize in primary care.

By: storm

Some nurse practitioners may receive training to become part of a triage team.