What are the Different Pastry Chef Jobs?
Generally, a pastry chef is responsible for making desserts and may also be responsible for the creation of other baked goods, like bread, if there is no designated baker in the kitchen. There are a wide variety of more specific pastry chef jobs, however, that each concentrate on different areas of expertise and require different levels of experience. Pastry chef jobs may be available in a restaurant, bakery, bistro, cafe, or other venue. A person interested in becoming a pastry chef might begin by seeking employment as a baker's assistant before eventually moving on to specialize in a particular kind of dessert. All of the pastry chefs in a kitchen typically answer to the executive pastry chef, who is usually the chef with the most experience and skill.
Unlike many other types of pastry chef jobs, a baker's assistant does not require a culinary degree. Becoming a baker's assistant is a good way for a person to familiarize himself with the culinary industry before committing to a degree program or a career. Generally, this job entails taking on a supportive role and helping more experienced chefs with tasks such as baking, decorating, and cleaning and organizing the kitchen.
Many other pastry chef jobs are equivalent to line chef jobs. These chefs are responsible for a particular station in the kitchen, and usually concentrate on making a specific kind of dessert. For instance, a confiseur or chocolatier is usually responsible for making candies, chocolates, and sometimes petits fours, which are usually small cakes or pastries. A glacier prepares all of the frozen desserts on a menu, such as sorbet, ice cream, granita, and gelato, while a decorateur is responsible for the preparation of elaborately decorated desserts, such as wedding cakes.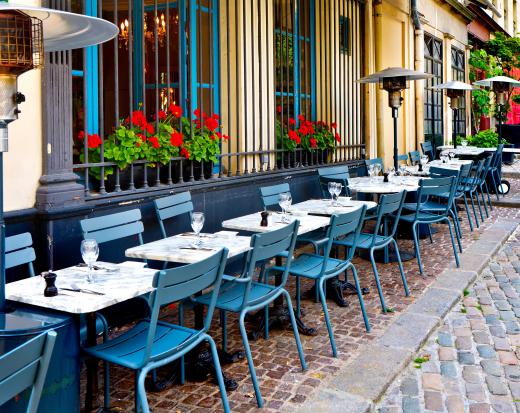 Although the terms "baker" and "pastry chef" are often used interchangeably, they are not always the same thing. While a baker may prepare many of the same items that a pastry chef does, such as pies, cakes, and cookies, a pastry chef usually does not prepare bread products. In modern times, however, the two roles have become increasingly confused, so that a pastry chef may be responsible for the duties usually fulfilled by a baker and vice versa.
Of all the pastry chef jobs available, the executive pastry chef is the most senior position. This is a managerial position, because the executive pastry chef must be able to supervise the less experienced chefs and delegate tasks to them. He may also be responsible for planning which desserts go on the menu and for the development of new recipes. An executive pastry chef is also typically in charge of ordering food and keeping track of inventory.
AS FEATURED ON:
AS FEATURED ON:
By: Gordana Sermek

Various types of pastries.

By: Adam Wasilewski

A bistro might hire the services of a pastry chef.

By: Wollwerth Imagery

Chocolatiers are professionally trained chefs who make confections from chocolate.

By: Tesgro Tessieri

Pastry chefs may specialize in creating cream puffs, which are usually filled with custard or whipped cream.

By: raphotography

Some pastry chefs may specialize in making savory dishes like sausage rolls.