What Are the Different Programmer Jobs?
A Computer programmer is an individual who creates software applications. Programmer jobs are widely available in most businesses today. These job types are typically categorized based on the specific programming languages and types of software a programmer will use in his work. A programmer will typically create applications for the Internet, desktops, smartphones, or appliances. Each type of job requires specific knowledge about the devices and the ways in which they're used.
A web developer is a computer programmer who builds software applications for the Internet. People who can perform these programmer jobs in this specialty are typically in high demand because of the wide use of the Internet. Web software is fairly complex because it is designed to be used by thousands of users. This software simultaneously runs on multiple servers, which requires a basic understanding of distributed computer systems. AI is also predicted to have a significant impact on job market for web developers.
Smart phones have quickly become a hot commodity. These phones use special software that is designed specifically for portable devices. The programmer jobs within the smartphone field are typically in high demand. This is considered a fast-paced job because smartphone technology continues to evolve.
One of the most popular programmer jobs available today is computer game programmer. Game programming is a specialty that requires artistic creativity, motivation, and hours of dedication. The game programmer designs and develops software games for many of the popular game consoles. This type of programmer job is extremely competitive and typically attracts the brightest software developers. This is because many programmers enjoy playing computer games.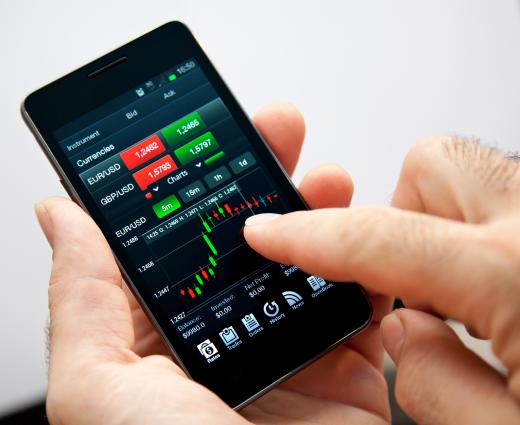 A business application developer is a computer programmer who builds software used in corporate business offices. These types of programmer jobs require an individual with a strong understanding of business and information technology expertise. The business application developer should understand basic business principles. The software developed by people in these jobs is typically used to increase productivity.
Computer programmer jobs are considered a specialized career track within information technology. These jobs typically require a bachelor's degree in computer science with an emphasis in mathematics. Most software developers enjoy the intricacies of computer engineering and mathematical theory.
Programming requires a high degree of logic and problem-solving skills. This job is considered a creative role that requires abstract thinking and design. The developer should be comfortable with working on complex logic problems for several hours. This type of job is often enjoyed by individuals with introverted personalities because most of daily job is spent on a computer.
AS FEATURED ON:
AS FEATURED ON:
By: Photo_Ma

Some computer programmers specialize in creating updates and patches for older software.

By: Silroby

Programmer jobs working with smart phones are in high demand.

By: uwimages

Computer numeric controlled manufacturing jobs require extensive computer programming training.

By: diego cervo

Many colleges and universities offer courses in computer science and programming.