What Are the Different Types of Beauty Industry Jobs?
The beauty industry offers a diverse range of jobs, from makeup artists and hairstylists to product developers and beauty writers. Each role requires unique skills and passion, contributing to this vibrant, ever-evolving sector. Curious about which job might suit you best? Let's delve deeper into these exciting career paths.
The beauty industry, also called the cosmetology field, is focused on helping people look their best. Beauty industry jobs provide employment for a large number of people, due to the high demand for cosmetic services. The cosmetology profession serves both men and women, and many different career opportunities exist. Some of the most common beauty industry positions are hairstylists and nail technicians. Jobs as makeup artists and beauty sales representatives are also fairly common.
Hairstylists are responsible for cutting, coloring, and styling hair for customers, as well as performing a number of other services. Workers in these beauty industry jobs are usually required to be licensed, a process that typically takes a year or less. Stylists must be knowledgeable about the proper ways of trimming and modifying hair in order to create a desired appearance. Communication is also important in this profession, as hairstylists can gain a positive reputation and significant income by listening to the style needs of clients. Some hairstylists in these beauty industry jobs decide to become salon owners or managers after gaining experience.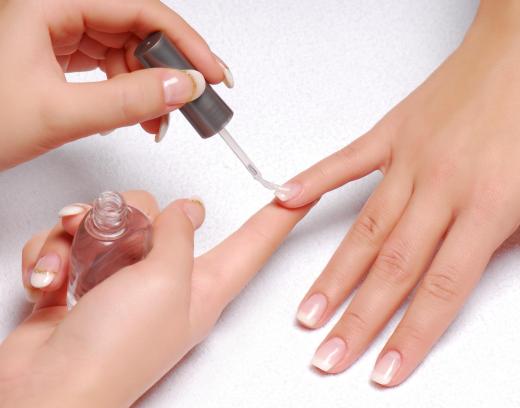 Nail technicians or manicurists provide cosmetic services that enhance the appearance of the hands and feet. Like hairstylists, beauty industry jobs that deal with nail care typically require a worker to attend classes and obtain a nail technician license. These professionals give manicures and pedicures to keep nails healthy, and also apply artificial nails. Some technicians turn nail care into a creative expression, and provide painting or nail gem artwork services.
Other beauty industry jobs deal with makeup and cosmetics. Makeup artists alter a person's facial appearance for aesthetic or theatrical purposes. These workers do not usually require a special license, but can enhance their skills by taking classes in makeup artistry. People who are interested in the entertainment industry can find opportunities to provide makeup services to theater groups or even Hollywood stars, although these glamorous jobs are often competitive.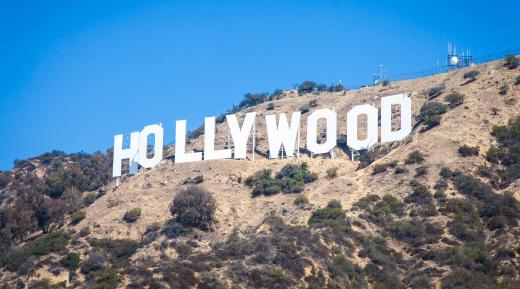 Beauty sales representatives combine strong communication skills and a passion for cosmetics to sell cosmetics to individuals and salons. These professionals sometimes work for a specific brand of beauty products, and often earn a commission for marketing the cosmetic supplies. Some beauty representatives work for themselves, and are able to build a small business as cosmetic entrepreneurs. There are no formal prerequisites for sales professionals. Experience and education in business or marketing can often be useful, but is not always required.
AS FEATURED ON:
AS FEATURED ON:
By: Valua Vitaly

A nail technician polishing a woman's fingernails.

By: Andres Rodriguez

Hair styling is a profession in the beauty industry.

By: Perseomedusa

People who are interested in the beauty industry may find work in Hollywood.

By: microworks

Makeup artists alter a person's facial appearance for aesthetic or theatrical purposes.