What Are the Different Types of Compliance Officers?
There are many types of compliance officers, depending on the industry and the rules and regulations that govern the industry. Banks, insurance carriers, manufacturers and food service companies are examples of businesses that often require compliance officers. These officers are responsible for making sure the company abides by the industry's rules and regulations and that there are proper procedures and controls in place to make sure that happens.
A banking compliance officer oversees internal audits of the bank's accounting practices. He determines whether the bank keeps its books according to regulations. The officer at a bank often is responsible for monitoring the bank's lending practices, as well.
Insurance carriers employ these officers to make sure their products conform to the standards set forth by the industry's governing body. They are also charged with ensuring that claims are paid out properly and in a timely fashion. Premium collection and premium investment are also carefully monitored by insurance officers.
Manufacturers are often required to hire a chief compliance officer who oversees other officers specializing in different compliance areas. In the United States, for instance, many manufacturers employ an Occupational Safety and Health Administration (OSHA) compliance officer to make sure the company is abiding by safety and health regulations for its employees. The same company also may employ these officers in other areas, such as accounting, food service and waste disposal.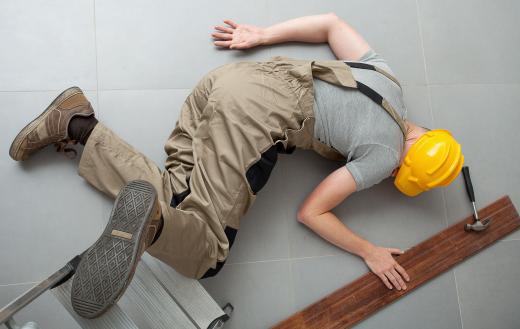 The food service industry is generally heavily regulated. As such, large food service providers usually employ these officers to make sure their workers adhere to safety standards for preparing, handling and distributing food and beverages. They might also oversee compliance with regulations concerning the quantity and quality of ingredients.
Many companies are required to comply with advertising and marketing regulations. A compliance officer may be hired directly by the company to make sure those regulations are being followed. If the company uses an outside advertising agency, the agency may assume responsibility for having a compliance officer to make sure the regulations are being followed in any campaign it designs for the company.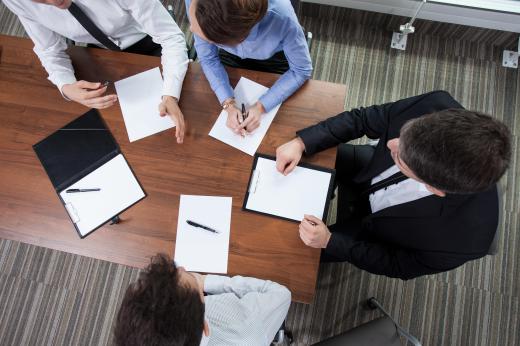 Anywhere there is regulation of an industry, compliance officers will be found. Compliance is an important part of any business strategy, because non-compliance can result in stiff fines or other penalties that hamper a company's ability to do business. The officer is charged with making sure the company complies and with developing and implementing the strategies and controls the company uses to ensure compliance.
AS FEATURED ON:
AS FEATURED ON:
By: Lisa F. Young

A compliance officer can assure a corporation abides by all laws and regulations.

By: Photographee.eu

Compliance officers might inspect a work site following an injury to ensure accidents don't recur.

By: Photographee.eu

Compliance is an important part of any business strategy.