What Are the Different Types of Design Engineer Jobs?
Many types of design engineer jobs are available, and they can vary by engineering discipline with a focus on one or more of the major engineering branches, such as electrical, mechanical, civil and chemical. Design engineer jobs also can have a variety of job titles, including product engineer, instrumentation engineer, electronics engineer and mechatronics engineer. Despite the different job titles and disciplines, the role of the design engineer is the same: to create or modify systems.
During the process of creating new systems and modifying existing systems, most jobs will require a multitalented engineer capable of focusing on cost, functionality and timing. Design engineers in the majority of disciplines or industries must try to stay within budget so the project's resources are not depleted and the project doesn't become so costly that the venture is unprofitable. Sound engineering requires that the system being created meets minimum functionality requirements to perform satisfactorily. Another primary concern of most design engineers is ensuring that projects are finished on time with the intention of being useful quickly. Timing is also critical to the engineering process, because there needs to be enough time for adequate testing of the system to prevent potential failures from being overlooked.
Some design engineer jobs are mainly focused on the design of electrical systems and circuits. This type of engineer is sometimes called an electronics engineer. An electronics engineer may work on a project during any or all of the various stages of development. He may create the initial concepts of a system or introduce improvements into systems that are already in full production. The increasingly electronic nature of many new devices means the demand for design engineers in electronics has the potential to increase.
An instrumentation engineer is another type of design engineer. While an electronics engineer may mainly be involved with engineering the circuitry of devices, an instrumentation engineer many times will focus on controlling the device. Typical tasks of instrumentation engineers include selecting sensors, programming machines and designing monitoring systems.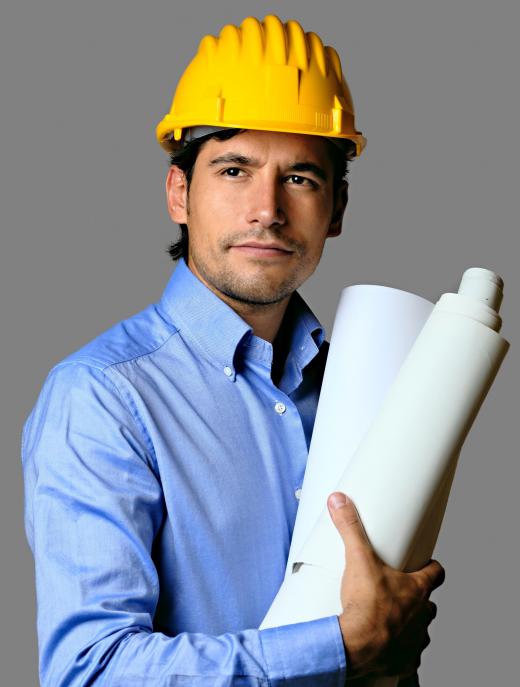 Design engineer jobs with the title of mechatronics engineer involve the design of both electrical and mechanical systems. A mechatronics engineer integrates the physical aspects of devices with electronics so both function together seamlessly. Titles for design engineer jobs within the mechatronics field vary. Job titles that can be synonymous with a mechatronics design engineer are product design engineer, mechanical design engineer and systems engineer.
AS FEATURED ON:
AS FEATURED ON:
By: Marzky Ragsac Jr.

Instrumentation engineers often use computer drafting programs.

By: michaeljung

Some design engineer jobs are mainly focused on the design of electrical systems and circuits.

By: Alessio Cola

Design engineers may work in the construction field.

By: imtmphoto

Design engineers in most industries must remain focused on staying within project budgets.

By: Sergio Di Giovanni

Control and instrumentation engineers design complex systems to control consumer products, robotics, and industrial machinery.

By: viappy

Design engineers may work on projects from inception through completion in order to make any design modifications that become necessary.

By: Kadmy

An industrial engineer may need to test and calibrate components used in his design.

By: auremar

Mechanical design engineers begin the process of creating something by producing a sketch or drawing.