What Are the Different Types of Forensic Analyst Jobs?
The different types of forensic analyst jobs are designed to provide investigative support and helpful information to various law enforcement agencies. Many different specialties exist within each of these forensic analyst areas. Crime scene examiners serve as the front line of support in a criminal investigation, relying on their abilities to observe and collect evidence at the crime scene. A crime laboratory analyst typically examines physical evidence gathered during a criminal investigation. Medical examiners perform autopsies, examine injuries and help to determine a victim's most likely cause of death.
Of all the forensic analyst jobs, crime scene examiner or investigator may be the most important. Often the first official experts to arrive at a crime scene, the crime scene investigator secures, observes, documents, and collects all evidence at a crime scene. Unless specific protocols and methods are observed and practiced in gathering evidence, that evidence can be altered, tainted or even destroyed rendering an investigation useless. The criminal conviction or exoneration of individuals relies heavily on the evidence gathered at a crime scene. Although educational requirements vary by region, most agencies require an associate's or bachelor's degree for this position.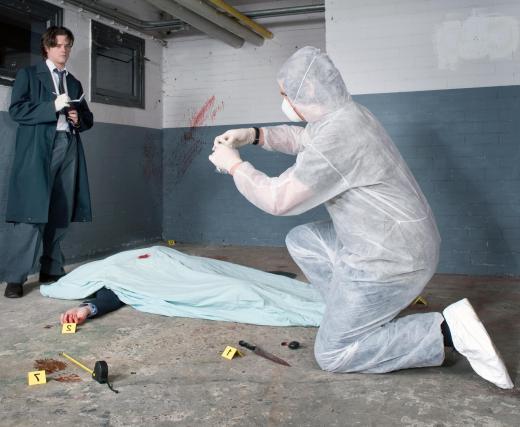 A crime laboratory analyst typically conducts scientific examinations and inspects the material evidence collected at the crime scene. These types of forensic analyst jobs may require inspecting or running tests on firearms, identifying fibers, evaluating blood spatters, or analyzing DNA. Some crime lab analysts may also assist a medical examiner with autopsies. Most of the forensic analyst jobs in this area require a bachelor's degree in forensic science or chemistry. The work conducted by these crime lab analysts helps to convict criminals and to prove the innocence of those who may be wrongly accused of a crime.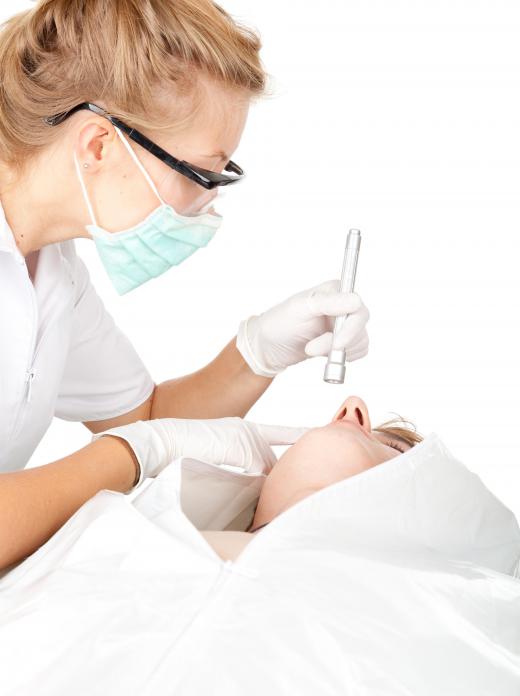 Medical examiners require a medical degree. Their specific duties involve working with dead bodies, typically, victims of a crime. The medical examiner's primary function is to determine the exact cause of death, but other important parts of this job include collecting specific medical evidence, blood or DNA analysis and documenting the injuries sustained by the victim. Medical examiners may also spend time in a courtroom explaining the details of how a victim received injuries or a specific cause of death to a judge and jury or giving testimony in legal depositions.
AS FEATURED ON:
AS FEATURED ON:
By: corepics

A crime scene examiner examines a crime scene and gathers evidence.

By: Marcin Sadlowski

Medical examiners are forensic analysts who perform autopsies, in addition to other duties.

By: Vasiliy Koval

A crime lab analyst inspects material evidence from crime scenes.

By: Leah-Anne Thompson

A forensic chemist may examine clothing articles from a crime scene.