What Are the Different Types of School Administrator Jobs?
The most well known of all school administrator jobs is the principal, though many other positions exist within the realm of education. The types of school administrator jobs can also vary according to the type of institution; colleges and universities are likely to have more administrators than high schools or elementary schools, and schools with higher enrollments will also likely have more administrators. Vice principals, deans, career counselors, and athletic directors are all considered part of a school's administration. Department heads may or may not be included as part of the administration, though they do have the task of overseeing other teachers in some capacity.
The principal is responsible for overseeing all students, staff, and programs associated with the school. He or she is essentially the general manager of the school, and will ideally be exceptionally qualified to obtain the highest level of school administrator jobs. At colleges or universities, the president will be the equivalent position, overseeing all aspects of the university or college at large. A board of directors or a school board may be the overall governing body of the school, which means the principal or president will answer to this entity.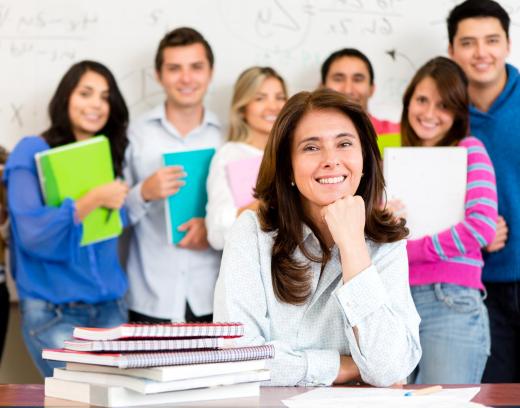 At colleges and universities, deans are administrators who head up each individual department of the school. These school administrator jobs can be obtained by teachers or professors within the department, or they may be filled by qualified applicants outside of the department or school. Sometimes the members of the department staff will vote to promote one of their own to the position of dean. A dean will answer to the college president or the vice president, depending on the administrative structure of the school. The department funding and structure will often fall on the shoulders of the dean, who may work with assistant deans to run the apartment.
Athletic directors run all aspects of sports programs at the school. Such school administrator jobs within the athletic department may include athletic directors and assistant directors; the assistant directors may be responsible for addressing each individual sport within the program. There may be, for example, a baseball director who is directly responsible for the baseball program only, as well as a football director who will run all aspects of the football program. These assistant directors will answer to the executive director, who will in turn work with the president or vice president of the school.
AS FEATURED ON:
AS FEATURED ON:
By: Andres Rodriguez

Head teachers typically teach fewer classes than other teachers, but have a number of other responsibilities.

By: Gorilla

School superintendents usually have many years of experience as teachers or school administrators.

By: Monkey Business

School principals oversee all teachers and staff.

By: Pixsooz

A college recruiter is a professional in a college or university who identifies prospective students and tries to convince them to apply for admission.