What are the Different Waitress Jobs?
Although all waitress jobs involve serving food or drinks to customers, the atmosphere, uniforms and job duties vary widely depending on the type of restaurant or other establishment. For instance, being a waitress in a diner can seem very different from working in an upscale restaurant. Catering waitress jobs can also differ greatly from those in diners and restaurants.
Waitresses in the catering industry may work less than other types of waitresses, or they may supplement their regular waitress job with catering gigs such as weddings on weekends. Some catering waitresses work in the hospitality industry in hotel dining rooms and have a room and board living arrangement at a hotel. They usually get a wage plus room and board.
While hotel waitresses may wear uniforms, waitress jobs for a catering company that serves food at corporate events, weddings and other events may require each worker to supply his or her own clothing. Black shoes, black pants and a white dress shirt or blouse are the most common clothing items required by waitresses and waiters who are asked to provide their own work clothes. Virtually all waitress jobs have either a uniform or required dress code.
Diners usually supply uniforms, although not all do. The atmosphere and food in diners is quite different than in hotels and convention centers. A diner is a casual eating place that features home-style, basic food unlike the fancier fare served in high-end restaurants and hotels. Most diners are also quite small in size and most are open for breakfast, whereas many restaurants are only open in the evenings.
In smaller restaurants, waitresses may do more tasks than just waiting on tables. They may set tables as well as clear them. In restaurants without a hostess, waitresses also greet and guide customers to their seats. Buffet restaurant waitress jobs don't require the waitress to carry out food to tables since the customers help themselves. Waitresses in these types of restaurants must keep track of food orders and payment and may also serve drinks.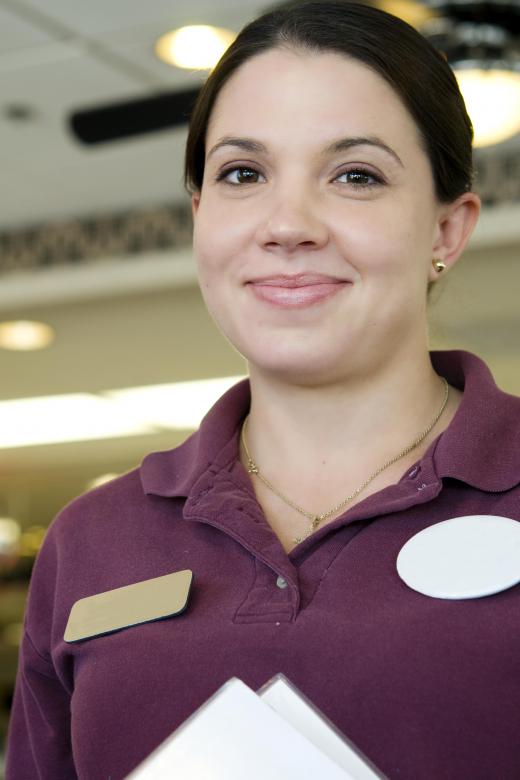 Cocktail waitress jobs may not involve serving any food at all or the foods to be served may be just appetizers and light meals. Since cocktail waitresses serve alcoholic beverages, they must check for proper identification to ensure that bar patrons are of the legal drinking age required by law. Unlike diner waitress jobs, a cocktail waitress usually works only night shifts and, depending on the establishment, the uniform may be scanty.
AS FEATURED ON:
AS FEATURED ON:
By: Yuri Arcurs

Waitresses must be able to explain menus to customers.

By: naka

Waitresses may greet customers in addition to serving them.

By: karandaev

Cocktail waitress need to ensure that alcohol drinkers are of legal age.

By: Paul Hill

In smaller restaurants, a waitress may do more tasks than just waiting on tables.

By: Kablonk Micro

A waitress is now commonly called a server, a more gender neutral term.

By: MNStudio

Some waitresses work in the catering industry, serving people at special events.

By: sattriani

Some waitresses monitor food buffets to make sure food doesn't run out.