What do Insurance Brokers do?
An insurance broker is a professional who works in the insurance industry as an agent of the buyers, rather than the sellers, of insurance. The goal of insurance broker is to get the best coverage at the best price for clients, which involves a variety of activities on a day to day basis. Insurance brokers must communicate with a number of insurance companies, types of clients, and sometimes other brokers, and the best skill for an insurance broker to have is the ability to communicate and get along well with people.
The requirements to become an insurance broker vary, depending on where the broker wishes to practice. College degrees may be strongly recommended or required, and brokers often start out as agents, working for insurance companies to get experience in the industry. Training courses for prospective brokers to familiarize them with the industry and the law are available, and may be required by law for insurance brokers. After amassing the necessary education and experience, someone who wants to be an insurance broker can take a test for licensure, at which point he or she will be authorized to work in a brokerage as a broker, or to run a brokerage.
Unlike insurance agents, who are focused on serving the companies they work for, insurance brokers want to serve their clients. When a client arrives at an insurance broker's office and expresses a need for insurance, the insurance broker talks with the agent about the options, and gets an idea of the kind of insurance coverage which would be most suitable for the client. Armed with this information, the broker can shop the client's file around to several insurance companies, finding a company which will be a good fit for the client.
Brokers often offer assistance with buying insurance packages, as in the case of someone who wants life, home, and health insurance. They can also help their clients with financial planning matters in some regions of the world, and they may assist their clients when they have to negotiate with the insurance company. For example, a client who is denied benefits under a health care plan might ask the insurance broker to address the issue, rather than trying to fight the insurance company directly.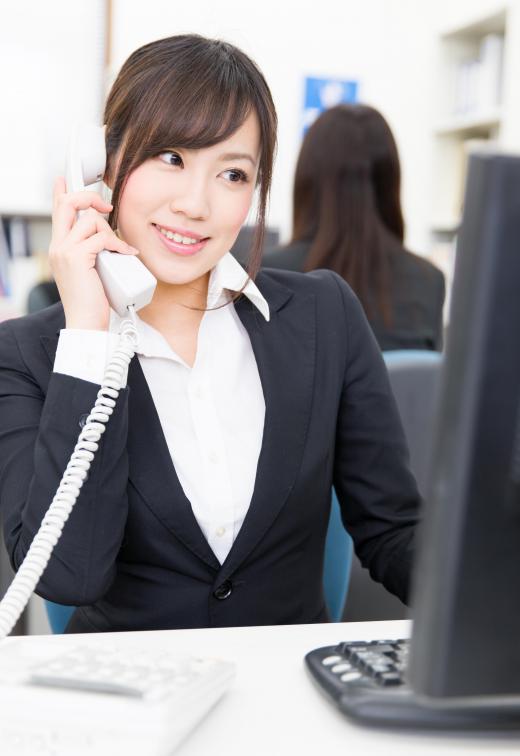 Insurance brokers spend a lot of time in the office. They communicate with clients and insurance companies in person, over the phone, and through electronic media such as email. Computer skills are critical for insurance brokers, as many insurance systems are computerized, allowing brokers to get bids, sign contracts, and collect information for clients at the click of a button.
AS FEATURED ON:
AS FEATURED ON:
By: Lisa F. Young

Insurance brokers often offer assistance with buying insurance packages.

By: alexskopje

Insurance brokers work on behalf of clients to obtain the best prices for desired coverage.

By: taka

As insurance laws change, it's important that an insurance broker keeps up to date on changes in the industry.

By: creo77

The best skill for an insurance broker to have is the ability to communicate and get along well with people.