What does a Celebrity Stylist do?
A celebrity stylist curates an individual's public image by selecting their clothing, accessories, and overall look for events, photoshoots, and everyday life. They blend current trends with the client's personal style to create a unique, captivating image. How does a stylist's role change with different celebrities?
With paparazzi and 24-hour media outlets, modern celebrities often are under a lot of pressure to look beautiful or handsome at all times. Most celebrities understand the importance of hiring strong public relations firms, and many rely on stylists as well. The celebrity stylist holds many roles, such as fashion consultant, personal shopper and psychologist. This type of stylist works with his or her clients in many situations and capacities as well, from red carpet events and commercial shoots to shopping and salon trips.
No matter the type of clients, the main job of the celebrity stylist is to make clients look good. This also includes making the clients feel confident in their own skin, hair and clothes. The celebrity stylist might work for an agency or freelance, and the stylist's work schedule is often unconventional. This career's responsibilities are comprised of all aspects of the client's fashion image, from hair and makeup to daily clothing and formal wardrobe. Many celebrity stylists not only have backgrounds in fashion design, they also have expertise in hair styling and makeup artistry.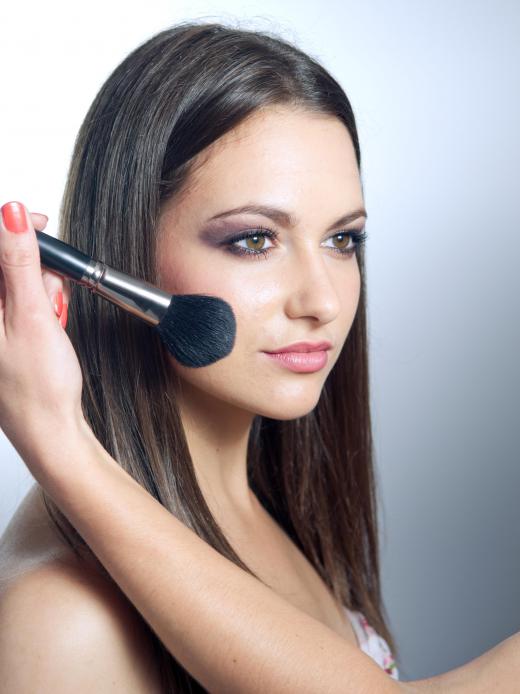 Celebrity stylists are utilized when celebrities buy their day-to-day wardrobes, including jeans, shoes and accessories. They also are consulted when a celebrity is choosing an outfit for a media event, such as a fashion show, photo shoot, movie premiere or press interview. Some celebrities use the stylist as a consultant, and others prefer the stylist to purchase their entire wardrobes. These types of stylists find flattering looks and styles to help their clients look fashionable and set new trends.
There are many advantages of being a celebrity stylist. The hours might be long, but celebrity stylists usually are compensated with hefty paychecks. There also is a sense of satisfaction that comes from helping clients feel good about themselves. Many stylists receive free products and couture samples, and they get invited to elite, private parties and events as well as runway fashion shows. Successful stylists have the privilege of being able to influence pop culture and design.
There are downsides to being a celebrity stylist as well. Stylists have to have patience and not let their egos rule them, because celebrities might act unappreciative or be emotionally draining. If the client goes out in public without taking the stylist's advice, the stylist still could be blamed for the bad outfit or appearance. A few celebrity stylists are as famous as their clients, but most stylists will always remain in the background and often not receive the credit for their groundbreaking fashion trend ideas.
AS FEATURED ON:
AS FEATURED ON:
By: Viktor Pravdica

A celebrity stylist may help a client with her makeup, as well as clothing and hair.

By: Karramba Production

Stylists select clothing for their clients.

By: PhotoSG

A fashion stylist coordinates accessories with clothing to assemble attractive outfits.

By: Peter Atkins

A fashion stylist may work with a private client to create an individual look.

By: .shock

Celebrity stylists are often utilized during fashion shows.

By: umpalumpas

Someone with a high ego may feel like they deserve the services of a celebrity stylist.