What does a Commercial Leasing Agent do?
A Commercial Leasing Agent is a professional who facilitates transactions between property owners and businesses seeking rental space. They negotiate terms, prepare contracts, and ensure both parties' needs are met. But how do they balance the interests of both parties? Let's delve deeper.
A commercial leasing agent is generally hired by a property owner to rent out commercial spaces to tenants on the owner's behalf. Typically, the agent and the owner sign a listing agreement, in which the owner agrees to pay the agent if the agent finds a qualified tenant for the property within a set period of time. Most agents receive a commission that is paid once the property owner and the tenant sign a leasing agreement. Some also charge an hourly fee for their services. Agents can lease a variety of different kinds of commercial properties, including retail or shopping centers, office buildings, restaurant space, and industrial warehouses.
Finding suitable and credit-worthy tenants is one of the key tasks performed by a commercial leasing agent. In order to attract potential tenants, an agent may engage in marketing and advertising tactics, such as running classified ads that detail their available properties and holding open houses. If a tenant is interested in viewing a property, the agent usually takes them on a tour of the property. The agent must be knowledgeable about the property and prepared to answer any questions that the tenant may have about the space.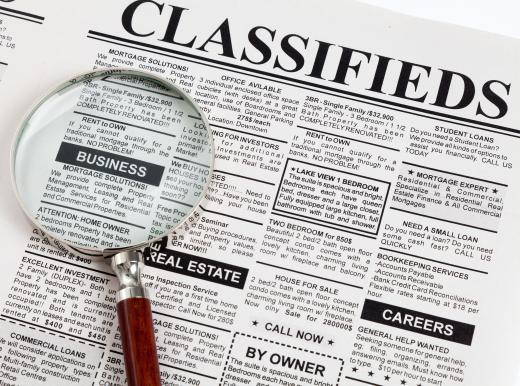 In finding new tenants, a commercial leasing agent essentially serves as a salesperson. Once a potential tenant expresses interest in renting the property, the agent is responsible for ensuring any paperwork is properly completed. For instance, the agent will typically obtain a credit check and any necessary financial statements from the person or business leasing the space. Additionally, the agent normally serves as the landlord's representative when negotiating the terms of the lease with the tenant.
A commercial leasing agent is distinct from a commercial real estate agent. A real estate agent assists someone with buying or selling a piece of commercial property. On the other hand, a commercial leasing agent simply finds a tenant for the property and isn't involved with actually selling the property.
In some cases, a commercial leasing agent may be hired to perform ongoing property management services for the property owner. In this capacity, the agent is typically responsible for maintaining the property. This involves analyzing the property's current physical condition and determining whether repairs are needed in order to bring the property to a solid market standard. The agent may also be responsible for management tasks, such as ensuring the property is financially sound and renting space at competitive rates.
AS FEATURED ON:
AS FEATURED ON:
By: Feng Yu

A commercial leasing agent may list classified ads to find tenants.

By: pds209

A commercial leasing agent may be responsible for leasing office buildings.

By: auremar

A commercial leasing agent ensures that the paperwork that is needed to rent out a commercial space is completed on behalf of the landlord.

By: andiafaith

A commercial leasing agent essentially serves as a salesperson who fills rentable spaces with paying tenants.