What Does a Corporate Dietitian Do?
A corporate dietitian promotes healthy eating habits by overseeing the food service of a particular company. He or she may create a nutritional plan and teach proper food portioning skills so that employees are healthier and happier. Many corporations can lower their health care costs in this way, as a proper diet can be a form of preventative health maintenance.
Large corporations can typically have their own cafeterias or food services within the building as a convenience to both workers and clients. The corporate dietitian often directly chooses the food offered within these facilities, from common bread ingredients to fresh fruits. One main goal of the corporate dietitian is keeping people's appetites satisfied while complying with health standards.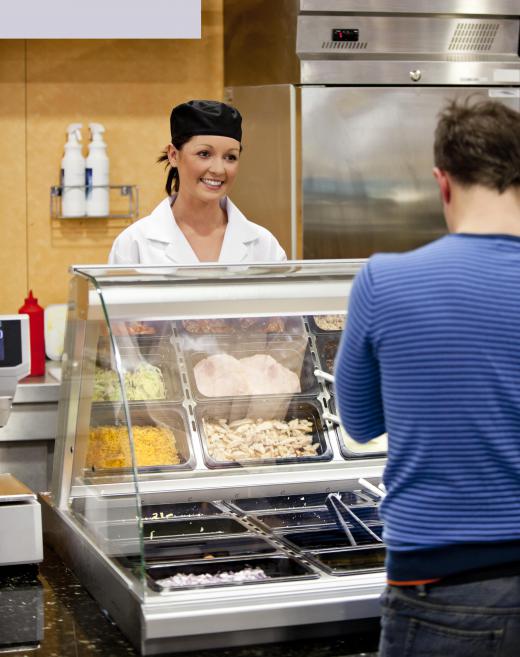 The corporate dietitian also oversees and trains other food service personnel; he or she may give specific instructions regarding use of butters and fats within recipes so that the food is not overly greasy. Food handling and safety is a priority for the corporate dietitian as well. Meetings may be called to discuss prevention of food borne illnesses for both the workers and patrons of the cafeteria.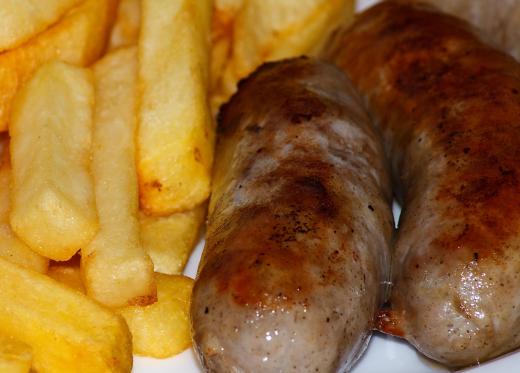 A balance must be struck between the cost of the healthy food and the corporation's budget. The dietitian must analyze and review food orders constantly to ensure budget compliance; healthy food, such as fresh fruits and vegetables, tends to be more expensive than processed or frozen foods. Some dietitians may actively research local food sources, like a farming group, for better bulk discounts.
Employee wellness meetings may be held by the corporate dietitian to discuss new and innovative ways to prepare and cook food. For example, substituting canola oil for a rendered fat in a recipe can lower the calorie count substantially. If the facilities are ample enough, some companies may offer cooking classes to the employees to enhance overall food health.
Another job duty for the corporate dietitian is discussing portion control with employees. Individual meetings or group gatherings may cover the basics of portioning a typical meal plate into protein, starches, vegetables, and fruits. Many people are not aware of proper portioning, which can lead to obesity and contributing diseases.
Many corporations hire dietitians since their information and food regulation help the employees stay well over time. Sick days may decrease as a result of healthier eating, and employees may spend less time at the doctor's office. Overall productivity will increase with a happier and healthier work force and health insurance rates will drop for both the employer and employees. Employees who are suffering from individual illnesses, diseases, or health conditions can also consult a corporate dietician. For example, pregnant employees can inquire about recommended nutrition during pregnancy.
AS FEATURED ON:
AS FEATURED ON:
By: WavebreakMediaMicro

A corporate dietitian might oversee the menu offerings at a company cafeteria.

By: stocksolutions

Corporate dietitians may inspect food to make sure it is not overly greasy.

By: sattriani

Large corporations may house cafeterias that serve buffet-style meals.

By: Arpad Nagy-Bagoly

Portion control is one duty of a corporate dietitian.