What does a Corporate Legal Assistant do?
A corporate legal assistant works either for a large firm that handles corporate law or for a private company within the department of the in-house counsel. A corporate legal assistant may serve a number of different functions depending on the type of business, the responsibilities given to legal assistants within the corporation or firm, the size of the business and the extent of the assistant's legal experience. In every case, however, the job of a corporate legal assistant is to provide support to the attorneys working for a given corporation.
The field of corporate law is vast. It can involve writing contracts, handling insurance disputes, dealing with employment discrimination cases, deciding on a business structure, helping a business incorporate, or handling litigation when two businesses become involved in a dispute or when a business and a customer become involved in a dispute. There are many other things that corporate lawyers do, and thus many other specific tasks that a corporate legal assistant may assist the attorneys in carrying out.
In some firms or companies, a legal assistant will serve a role similar to that normally performed by a paralegal. In such instances, the legal assistant will conduct legal research to help an attorney answer legal questions his client is facing. For example, the legal assistant may use law books or online material such as LexisNexis and Westlaw to research whether the law is likely to treat a contract similar to the one the client is writing as valid. This type of legal research involves generating keywords to find cases, codes, statutes and other sources of law that help to answer the question at hand.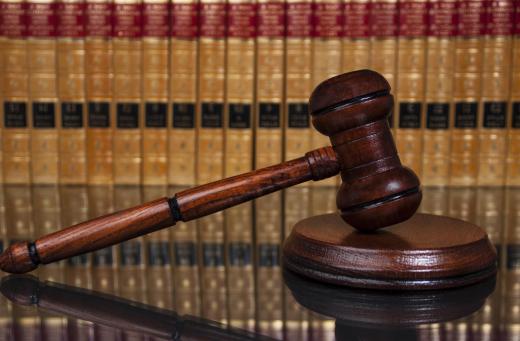 Corporate legal assistants may also assist attorneys in additional ways, other than providing legal research. A corporate legal assistant may type briefs, motions, pleadings or other court documents and memorandums that a lawyer or paralegal has handwritten or dictated to him. He may write letters to clients or prospective clients informing them about the status of their cases, requesting information or otherwise relaying a message from the attorney to the client.
A legal assistant in a corporate firm or in-house legal department may also be responsible for filing information into appropriate case files or for submitting paperwork and documents to the court, the Department of Labor or the Equal Opportunity Employment Commission upon request. There are numerous regulatory agencies that govern business behavior, and corporate lawyers — and thus their assistants — must help corporations meet reporting requirements and obey laws set forth by these agencies.
AS FEATURED ON:
AS FEATURED ON:
By: Franck Boston

A corporate legal assistant may be asked to review and catalog all legal proceedings a business has been involved in.

By: jarek2313

Part of a legal assistant's job might include doing research in law books.

By: George Wada

A corporate legal assistant may work for a corporation or a private law firm.

By: Gina Sanders

Corporate legal assistants work as assistants to lawyers within a corporate environment.