What Does a Law Firm Receptionist Do?
In a legal office, a law firm receptionist interacts with clients, drafts correspondence, takes care of case files and bills those who have used the firm's services. As the face of the law office, the receptionist is expected to perform other duties such as keeping her work area clean to represent the firm positively. If the receptionist also has paralegal certification, she may provide more direct support to members of the office.
A law firm receptionist typically is the first person that a client encounters upon entering, phoning or emailing the law office. Subsequently, the receptionist must respond to or route calls or other correspondence, greet the client and provide as much information as possible. She also might direct the clients to refreshments within the lobby, escort the client to the attorney's office, or tell the client how long the wait will be to see the attorney if the client does not have an appointment. Excellent social and verbal communication skills are a must for these tasks.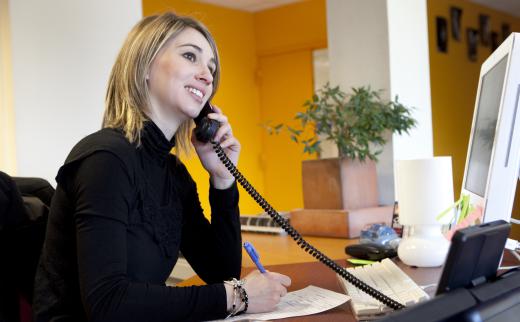 Another task a law firm receptionist usually completes is drafting correspondence. Some of the correspondence is fairly simple, such as responding to an email regarding the availability or fees of the attorney(s). Other correspondence is much more complex, such as letters to other attorneys or courts. For this correspondence, the receptionist has to have an adequate understanding of legal terminology and regulations.
In some law firms, it is also the duty of the law firm receptionist to create, maintain and retrieve case files for the attorney(s). Often this is done electronically via databases in order to increase efficiency and save space in the office, so legal receptionists have to be comfortable using computers and related technology. If an attorney needs specific documents printed and assembled for reference and use outside of the office, the receptionist handles these needs, as well. She should be able to do this quickly, such as if the attorney needs to rush to an emergency court hearing. Much of the information within client files is confidential, so a law firm receptionist must be able to keep the files secure via software programs or other mechanisms such as drawer, cabinet or safe locks.
Some attorneys also expect a law firm receptionist to handle aspects of billing. This includes providing receipts and invoices, notifying clients of outstanding charges, informing clients of the methods of payments accepted and setting up and monitoring the firm's bank or other accounts. If the receptionist discovers a billing error, she must take steps to correct the error such as issuing a refund check or offering the client a credit.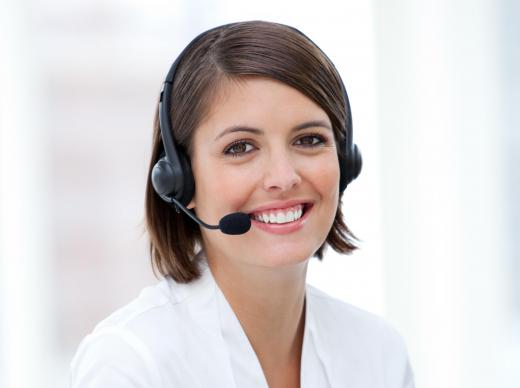 Similar to other receptionists, a law firm receptionist is expected to complete "other duties as assigned." For general duties, this can mean anything from grabbing a cup of coffee for an important client or putting up some decorations in the office on holidays. In some cases, law firm receptionists double as paralegals, however, in which case they provide more direct support for the attorney, often accompanying the attorney to court and conducting primary case research.
AS FEATURED ON:
AS FEATURED ON:
By: studiophotopro

A law firm's receptionist is typically the first person a client encounters.

By: JohnKwan

Law firm receptionists may schedule client meetings for an attorney.

By: pressmaster

Law firm receptionists often type up case briefs for attorneys.

By: WavebreakMediaMicro

Law firm receptionists need to be able to multitask effectively.

By: nito

Law firm receptionists might be asked to draft letters with information that is to remain a secret within the firm or with clients.

By: Gianluca Rasile

Law firm receptionists will need to know how to manage sensitive and confidential documents.

By: Rido

A law firm receptionist may be responsible for greeting clients.

By: contrastwerkstatt

A law firm receptionist may escort clients to the lawyer's office.