What does a Criminalist do?
A criminalist works at a crime laboratory with physical evidence collected from crime scenes. He or she interprets and analyze evidence to assess which pieces are relevant to the case and develops written reports of the findings. Criminalists might be called to provide expert witness testimony in court as well.
The job duties for a forensic criminalist include tasks such as performing analysis on deoxyribonucleic acid (DNA), controlled substances, firearms and chemical products. A criminalist will examine trace amounts of evidence including soil, fibers, hair and glass fragments. He or she also tests and analyzes blood and other body fluids and products. Some work involves additional areas such as forensics involving photography, computers, anthropology and even toxicology or voice analysis. A criminalist must be able to work with the utmost accuracy and must follow extremely strict protocols, such as maintaining the chain of custody with evidence.
For many people, being a criminalist can be a fascinating job. The work focuses on the examination of evidence from crime scenes by utilizing a number of instruments, including microscopes, cameras and spectroscopes. Criminalists analyze and report on many types of physical evidence while using advanced technologies to determine the relevance to the crime scene. People who are detail-oriented and dedicated might be an excellent fit for this career path.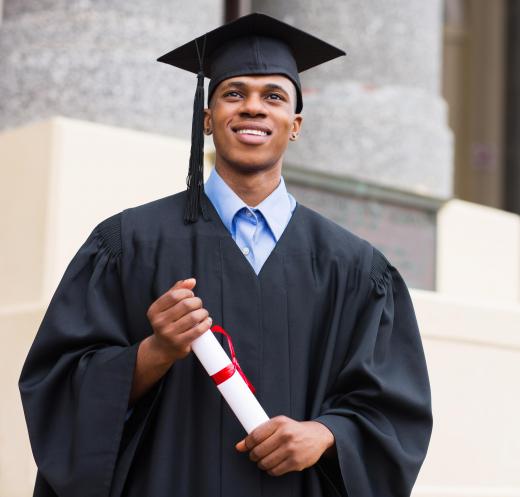 Career advancement is quite possible within this field of work. Those who develop knowledge and experience will have the opportunity to work on more difficult cases and earn additional authority. There is intense competition for criminalist jobs, but opportunities are expected to increase in this field.
There is no single criminalist college degree. Entering the field requires a bachelor's degree in one of the sciences, typically either forensic, biological or physical science. Prospective candidates should also have at least 24 semester hours of math and either chemistry or biology. Some prospective candidates for these jobs acquire master's degrees in forensic science in order to improve their chances of being hired.
People who work in a these jobs need to have excellent organizational, interpersonal, communication and problem-solving skills. Much of the job is spent evaluating physical evidence and performing methodical tests to determine the evidence's relevance to a crime scene. Criminalists need to be detail-oriented and persistent because the job requires the ability to conduct complex laboratory analysis on multiple pieces of evidence. Most criminalists work in team environments, so strong skills in working and communicating with others are a must.
AS FEATURED ON:
AS FEATURED ON:
By: aijohn784

Criminalists assess the importance of evidence collected from crime scenes.

By: michaeljung

To become a criminalist requires a bachelor's degree in one of the sciences, typically forensic, biological or physical science.

By: peerayot

Criminalists may specialize in collecting forensic evidence.

By: Leah-Anne Thompson

A criminalist is an expert is collecting and analyzing data.

By: Volodymyr Shevchuk

Criminalists may study security videos in a search for evidence.

By: micromonkey

A criminalist may examine evidence using a microscope and other tools.