What does a Detention Officer do?
A detention officer supervises individuals in a detention center who have been charged with a crime as well as people in jail awaiting trial. The officer has a variety of duties including working at the jail and driving prisoners to trials. Juvenile offender facilities, county correctional centers and maximum-security prisons employ most detention officers.
Individuals who are detention officers must meet certain requirements, including education and training. The requirements may vary slightly depending on the state or jurisdiction but most want the officer to have completed high school and be at least eighteen years of age. A detention officer has to be physically fit, have good health and pass a strenuous background check. Most prison systems have their own training program that potential officers must attend. Candidates who are serious about working in this field should consider getting criminal justice degrees and basic law enforcement certifications.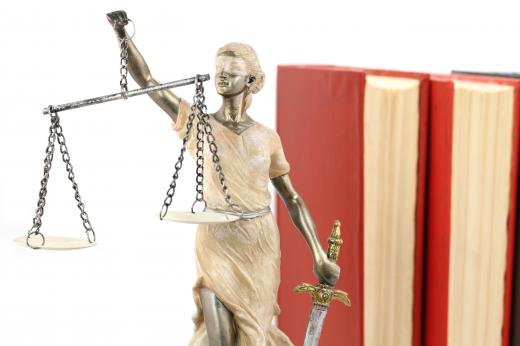 One type of job for a detention officer is a guard at a local jail. This officer is responsible for making sure the inmates are processed into the system and supervising the prisoners at all times. Officers sometimes have to break up fights, check for illegal substances and watch over inmates out on the yard.
Another type of detention officer job is a juvenile detention officer. Officers who work in these correctional facilities are in charge of the well-being and activities of youthful offenders. One task this professional has is to report suspicious or criminal behavior to the prison psychologists and warden. Other duties the officer has are ensuring the juvenile attends necessary classes and participates in rehabilitation programs.
Some detention officers' primary responsibilities are guarding and assisting medical professionals who work in prison facilities. The officer monitors the inmates while they are getting treatment from the doctors and nurses. If the prisoner requires outside treatment from another facility, the officer will assist in the prison transport to and from the location. Detention officers trained specifically for this position also help dispense medication and take basic vital statistics.
Most detention officers are employed in dangerous facilities. Officers are at risk of sustaining injuries due breaking up inmate fights or getting into an altercation with the individual. People in this field have to work long hours and be available any day of the week, including weekends. Most officers work in shifts and may be assigned to mornings or nights.
AS FEATURED ON:
AS FEATURED ON:
By: kanvag

Detention officers often have backgrounds in law enforcement or the military.

By: andreykr

Detention officers may be employed as guards in a jail.

By: Sascha Burkard

In the United States, some detention officers work with juvenile defendants and offenders.

By: donserhio

Detention officers may question suspects about a crime.

By: jurra8

Detention officers typically receive training on how to handle and fire hand guns.

By: Vibe Images

Juvenile detention officers often have a passion for helping teens and young adults.