What does a Features Editor do?
A features editor manages the feature article section of a consumer or business-to-business publication. The exact nature of a features section varies by publication category — the features in a woman's magazine, for instance, may address beauty or health topics, while those in a publication aimed at travel professionals might cover luxury or family-friendly getaways. No matter the publication type, it is the job of the features editor to produce this section for each issue. Her duties may include conceiving and assigning story ideas, commissioning freelancers, editing copy, establishing industry contacts, and liaising with other departments of her publication to discuss issues like illustrations and layout. Should she work for a small publication, she may also be responsible for writing features.
Often, a features editor acts as the manager of a features department. She may meet with a team of staff writers to brainstorm article ideas. Usually she will use her knowledge of her publication's outlook and area of specialization to mold proposed article topics. Once a feature idea has been established, she may assign it to one of her staff. She may also work with freelance contributors, commissioning articles and establishing pay rates.
After an article has been submitted, the features editor is often responsible for ensuring that it is fit for publication. She may review each article and, if needed, return it to its author with suggestions for revision. In most cases she determines the final content of each issue's features section, deciding whether or not assigned articles will run, and in which order.
Depending on the nature of the publication for which she works, the features editor may also need to establish industry contacts to enhance the quality of her section. For instance, an editor at a fashion magazine will likely oversee frequent stories on trends in clothing and accessories. Thus she may find it helpful to establish relationships with designers and stylists who might offer valuable insights about new styles or provide garments for photo shoots.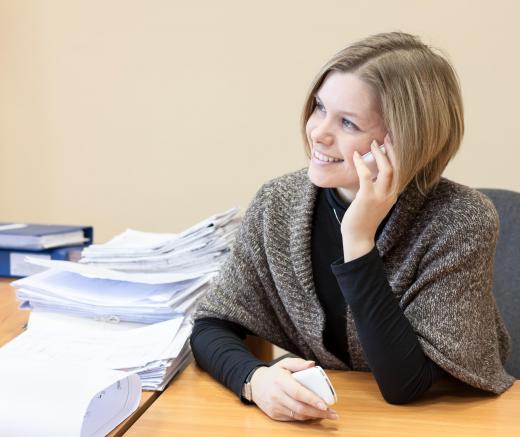 In many cases, a features editor also liaises with the other departments of her publication. She may work with the art department to secure illustrations for her section's stories. Additionally, she may report to an editor-in-chief who monitors all of the publication's departments to ensure that their sections are of acceptable quality and in keeping with the magazine's overall vision.
AS FEATURED ON:
AS FEATURED ON:
By: Africa Studio

A features editor may work for magazines.

By: Oleksiy Mark

While feature editors are still common at magazines, the position was once widely found at newspapers when they were larger operations.

By: antiksu

A features editor may be responsible for conceiving and assigning story ideas.

By: aviemil

A features editor might write a column about niche industries, such as cosmetics.